It is the ultimate ambition of each golfer to be capable of hitting straight shots on a regular basis. As you swing a club at an average speed of roughly 80 miles per hour, any tiny departure from a square clubface angle at impact is amplified many times over (especially with longer clubs such as the driver).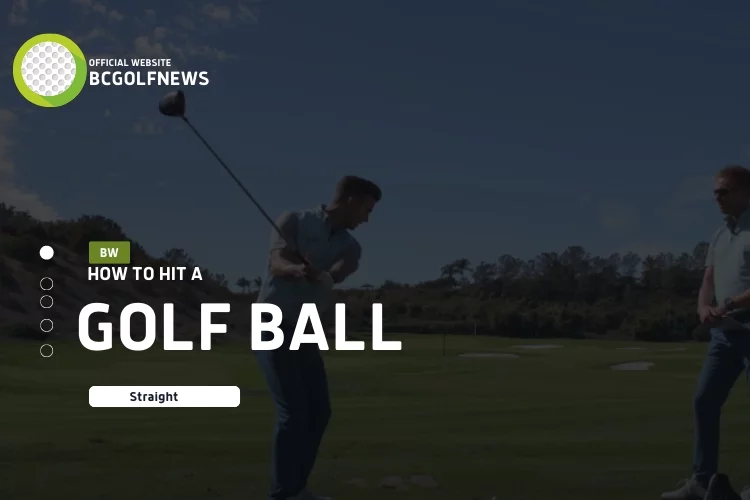 This may result in catastrophic shots which you would assume needn't be that far off.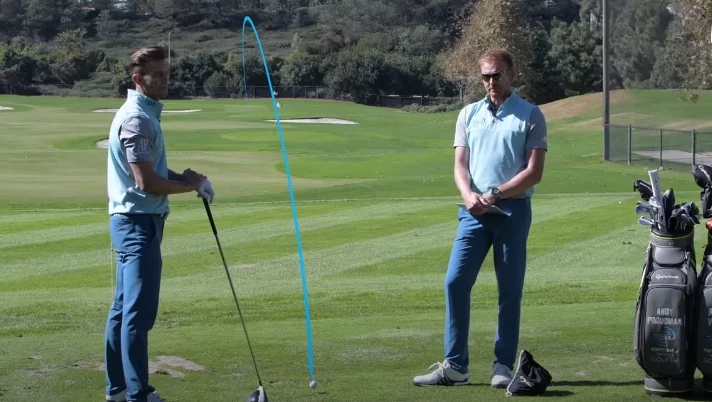 If the clubface isn't really square at impact compared to the swing plane, sidespin is imposed on the ball, resulting in a shot that bends into a hook, slice, draw, fade, and so on.
You would like it to happen at times, like when you're teeing off on a dogleg. Most beginners and recreational golfers, on the other hand, simply want to hit it straight!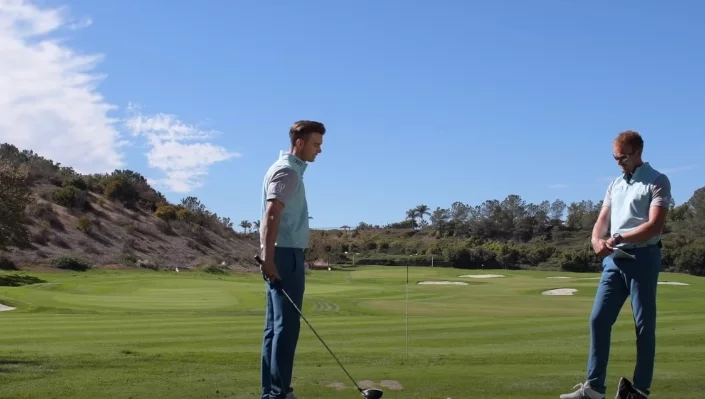 It's a straightforward ball flight that works in practically every circumstance that the ordinary golfer may encounter on the course. The difficulty is that so many golfers have a basic tendency towards another sort of shot, so it typically takes a lot of work to be able to hit it straight constantly. If you're one of those folks who can't manage to hit a straight ball more than once per 10 strokes, this article could help.
Whatever your present level of golf, you're probably interested in learning how to swing the driver so that you can hit your drives fairly straight more often. It may be challenging to hit big, straight drives that fall in the center of the fairway and set up a superb second shot on a regular basis. However, in this piece, we'll show you how to hit your driver straighter more frequently, giving you total confidence when you go up to the tee.
For most of the golfers, seeing their shots slice / hook is the most aggravating part of the game. You may have to sacrifice some power for exactness while focusing on striking the ball straightly on a constant basis.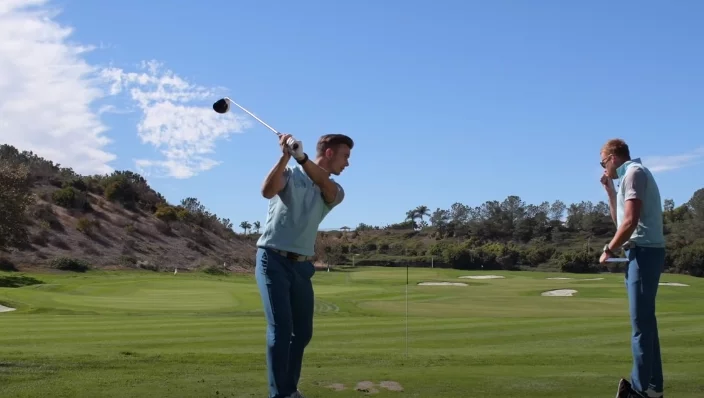 Use the golf clubs with right amount of flex for your power and stroke distance. Men with shorter shot distances should join women's or seniors' groups. Golfers who hit the ball further than the norm should utilize stiff.
Make certain that you have a firm hold on the club. When holding, move your hands to the right (for right-hand persons) or left (for left-hand persons) to improve strength. Don't apply too much pressure or tighten the grasp. The muscles in your wrist and forearm must not be stiff. Get into a nice swinging position. Your legs must be shoulder-width away, your knees bent, and your legs and shoulders parallel to the target. Even if your front shoulder is lower than your rear one, they will still be aligned in this manner.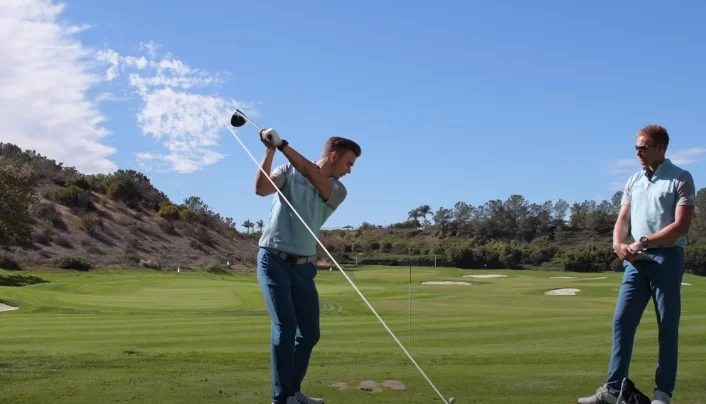 The ball should be placed opposite the instep of your rear foot. Raise your swing speed to get more distance and fewer slices. Likewise, don't alter speeds in the middle of a swing. Both in backswing as well as the downswing, you must maintain a consistent pace.
How to Hit a Straight Golf Ball for Beginners to Experts
As a novice, you should be able to hit a straight golf ball. And the 1st thing that comes you're your mind is your position. You must make sure that the posture of your body and the overall stance are ideal. Your body must be aligned according to your aim. You're good to go if your divot seems to be focusing squarely towards your target.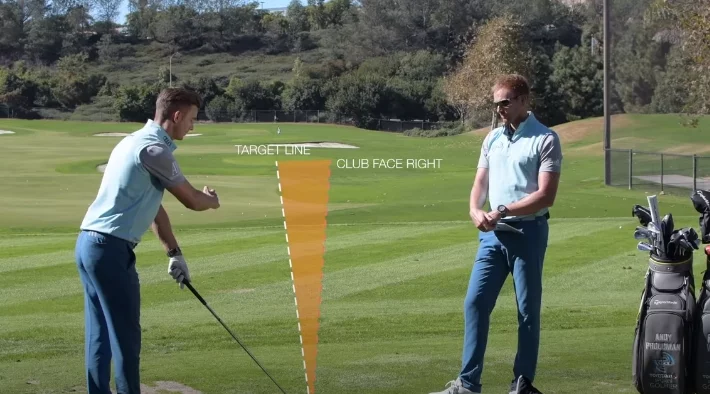 You like to whip the golf ball rather than cut it. So, how you grip the club is critical if you desire to hit a straight golf ball every time.
Avoid gripping your golf club too firmly, since this can prevent you from hitting the ball straight. A good grip on your club might help you hit a terrific stroke. So, by practicing on a daily basis, you would be able to master your grip.
Keep an eye out for the Clubface
The next stage is to be mindful of the clubface rotation. When you initially set up to the golf ball, strive to keep the clubface square to your target area. The backswing is now crucial. You should be cautious while your waist is high and when you finish your backswing. Your club has a vital role to play in this. Longer clubs should be avoided since they are more difficult to use effectively. Another advice is to avoid cocking your wrist. You choose to strike the golf ball hardly and as straight as possible. That's superb! Always keep in mind that in golf, your legs and hips will give you the required power, not your arms.
The following is a vital skill that you must learn. The impact posture is the most crucial milestone during a downswing. There's no other way to improve but to put it into practice. You may always practice at different speeds to get it just right. When training, you should go gently and make any required changes to your body, arms, and hands. Beginner golfers often make downswing blunders because their hands and clubs do not move in simultaneously.
Swing the Golf Club Parallel to the Plane Line
That is correct. I'm afraid there is no other way to drive your golf ball straight except to swing the golf club on the straight line. You probably know that the work is divided into two parts: backswing and downswing. The backswing, as the name implies, is swinging the club towards the back of your body to generate the required power to strike the ball. Always attempt to swing the golf club just on a plane line so you may hit the ball straight and be satisfied. To make a correct hit on the golf ball, you must first have club head knowledge and then body knowledge.
Beginner golfers frequently fall into the trap of abruptly stopping their swing after hitting the ball. It has an impact on the overall quickness of the drive and, more crucially, it may toss the shot off aim.
When striking the Golf Ball Stay Calm
Being calm and tension-free may perform wonders for your golfing adventure. Many good golfers have perfected this crucial ability and strive to remain calm and stress-free while playing. A somewhat anxious mind may make a significant impact. So, strive to reduce your stress levels in order to maintain a mentally peaceful attitude, and you'll notice a change.
Is it Simple to Strike a Straight Ball?
No, it isn't. At least not from the start! To perfect this one-of-a-kind ability, you must put in a lot of practice time. You should follow the fundamental guidelines and strategies I mentioned before. However, another important consideration is that there are various types of clubs available on the market, such as drivers and irons. Each type of club requires its own set of skills. As a result, you should be able to hit a golf ball straight with a driver.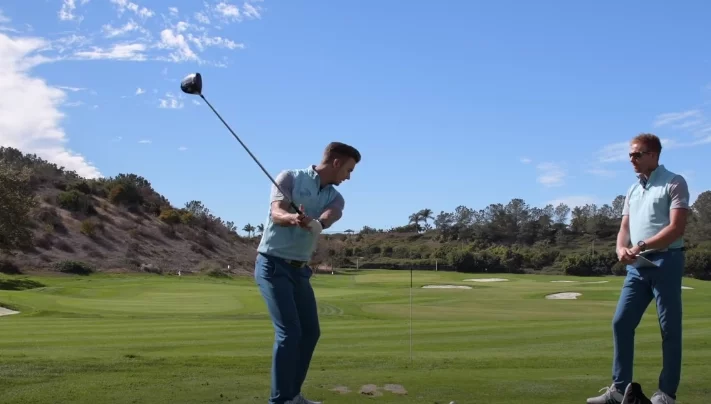 A driver's main strength is the speed with which it can swing and smash the ball. The fundamental principles apply here as well. You may exercise by taking slow swings with the driver and paying attention to the location of the clubface during downswing. You must also be able to strike a golf ball straight using irons. Irons are popular clubs for those who desire to play a traditional shot. As I previously said, whether you are using an iron or a driver, you must adhere to the basic basics in order to hit the golf ball straight.
Always note that a proper stance, swing, and body posture will make your golf day shine.
Conclusion
Every golfer wants to strike a straight golf ball every time. Of sure, it is doable, but you must adhere to these powerful and basic principles. Simply try to be comfortable and mindful of your body and club posture. The main component that brings enormous joy in golf is a precise swing and shot. Fortunately, there is always something you can do if you aren't striking the ball straight or for any other reason. It all boils down to determining the root problem and taking the required actions to remedy it.
If you discover something that works for you, keep doing it until it becomes a fundamental aspect of your swing. Now, if you want anything more than what this post has to give, I have something you may be interested in. Do you want to develop an easy, strong, and smooth golf swing that will allow you to continuously hit the ball straight, improve your range by 20-30 yards.