In past times golf clubs, in general, were never made with gender bias, but that concept entirely and dramatically changed in the last several years. The reason behind this change was the popularity of women's golf all over the world. This led to the emergence and creation of all-women clubs in the market.
Generally, women's golf clubs are lighter, more flexible, and shorter than men's golf clubs. The female clubs are decorated and designed in soft female hues with no change to the underlying technology, ensuring peak performance. The club's men and women should depend on their wing speed, style of play, and height.
This segment will clarify if women should buy in the all-women club or should be more suitable with a group of clubs designed for males to improve their performance. Anyhow, improving optimal performance is the sole goal.
| | | |
| --- | --- | --- |
| Base of Comparison | Men's Golf Club | Women's Golf Club |
| Grip | Small | Grip is smaller than men's |
| Iron | Flexible iron | Softer flex iron |
| Flexibility | Standard flexible | More flexible than men's |
| Driver | Light | An inch smaller and lighter than men's |
| Shaft Design | Graphite or Steel | Only Graphite |
| Club Head | Higher head | Normal high head |
| Woods | The loft has an average degree | The loft has a high degree |
| Overall Weight | Heavier than women's | Lighter |
The main difference between men and women golf comes down to women's slower swinging speed and stature. Both women and men golfers require consistent swings to make solid contact with the ball. Nonetheless, both females and males have different body mechanisms and structures that need various clubs to carry out the same tasks.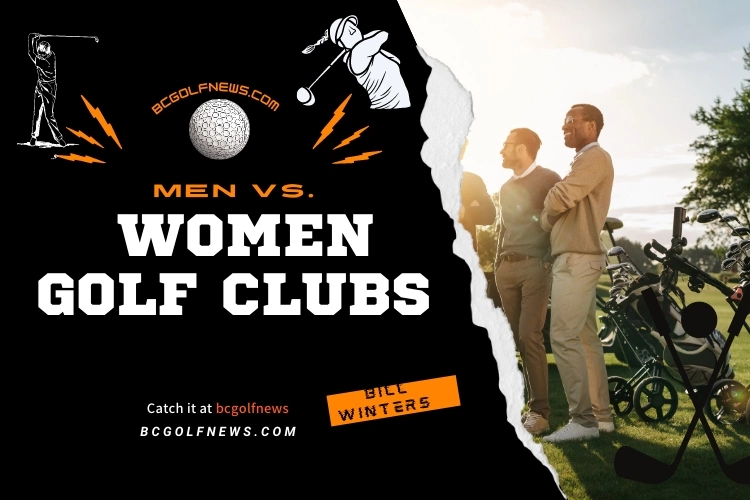 Men's Golf Club
The golf clubs for men are structured to suit male game playability and structure. The club for men has a strong shaft and heavy head. It also characterizes iron rods and standard size woods. The iron shaft's typical length for men club is 39.5 inches for type 1 steel, and for type 2 steel, it is 39 inches, and the other steel types have ½ difference in length.
The measurements for graphite iron shafts start with 40 inches and end with 39 inches. The standard length of steel wedges for men's olf club is 35 inches, and for graphite wedges, the standard size is 35.5 inches. The typical driver for men varies between 9-11 degrees that have an average of 44 inches for a steel driver and 44.5 inches for a graphite driver.
The typical grip has a longer length in a men's golf club-all these standard gear measurements ensure optimal accuracy and speed on the golf course. However, some exceptions to these typical measurements allow a shorter user and a taller user to choose a golf club with a custom length.
Women's Golf Club
There are a lot of similarities between a women's golf club and a standard golf club, with some variation in size for height and the accommodation of the women swinging speed. For example, the expected length of graphite woods and steel of women contrasts one inch from that of men's graphite woods and steel.
This difference indicates that the typical measurements for steel type wood for women have three types: 3, 4, and 5, which are 41.5 inches, 41 inches, and 40 inches approximately. The graphite woods has three classes for women 3, 4, and 5. And the measurements of graphite woods are 42 inches, 41.5 inches, and 40.5 inches, respectively. The club wood for women has high lofts that range from 12 to 13 degrees.

Women's hands are small in size to have a suitable grip, which needs a design appropriate for women grip that is relatively smaller in diameter to permit proper grip. That is why the standard length of graphite is 34.5 inches, and steel wedges are 34 inches. The adjustments in the general measurements are necessary for women's golf clubs because women are relatively shorter than men.
The Major Dissimilarities between Men's ad Women's Golf Clubs
Shaft Design and Material
The shaft material for the women's golf club is graphite. Graphite makes the shaft pretty light compared to men's. The golf club for men has shaft material of both graphite and steel. Since men generally make faster swings speed than women, the clubs for men have the selection of both graphite and steel.
The heavier and stronger shaft ensures more control upon the club and allows men to swing it with more power. Women need lighter clubs that will enable maximum swing speed, so graphite shafts are most common in women's clubs.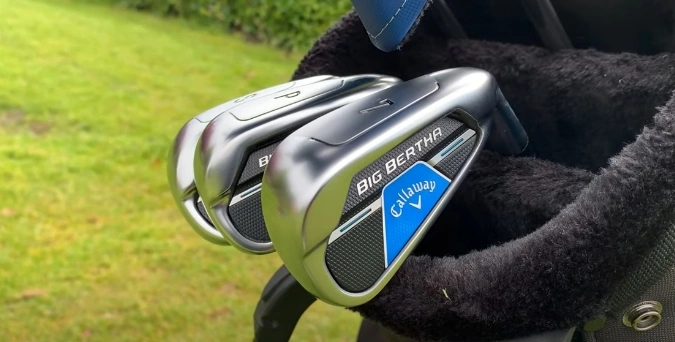 Shaft Flex
The swinging speed determines the shaft flex that would be well-suited with your swing. The flex decides the accuracy, trajectory of a golf shot, and distance. Men initiate high swing speed generated by the power used in the swing. This means that men require robust flexed shafts than women.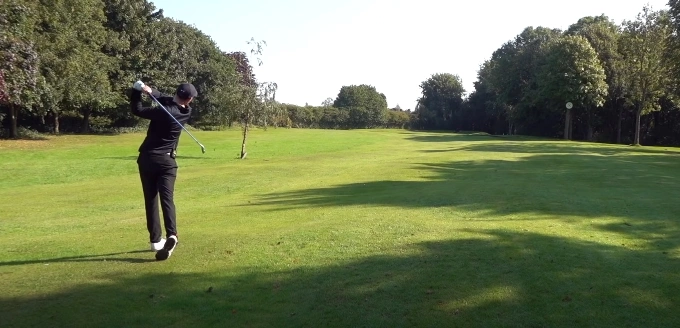 Club Flexibility
The standard shaft that women use has more flexibility. The flexibility will cater to slower swing speed that is more common and popular among women compared to men. Men's golf shaft has less flexibility than women because they generate quick, high, and forceful swings.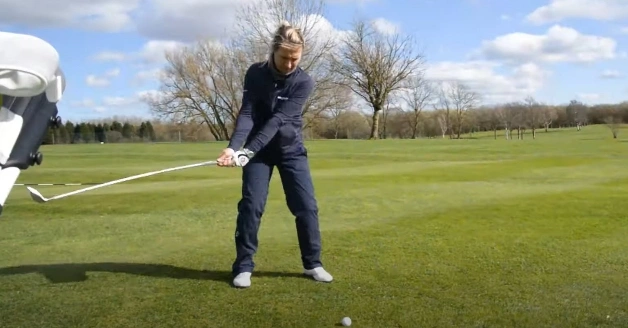 Club Length
The length of the shaft is determined by club length. The maximum size is 48 inches by golf governing bodies. The individual shaft size depends on your build and body proportion to match your arm length, strength, and body type to generate maximum ball control and swing power.

Grips
It is vital to select the proper size grip for your clubs because it enables you to make an appropriate hold that is not too easy or too hard. Since the grip is the only contact, you have with the clubs, choosing the right ones is essential. Women usually have small hands, so they need slimmer grips, and this is the same for some men who have small hands. Men with big hands need a standard to midsize grip.
The grips should never be too slim, and to accommodate your hold, you can place some layers of tape under the clasp.
Club Weight
To form maximum speed you need your club to be light as possible while ensuring accuracy and excellent control. There are lighter shafts for women, softer slimmer grips, and a lighter clubface. All this creates a possible combination of lightness.
Men use brute force into the swing, and for that, they need more substantial and robust steel shafts that will increase the overall measurement of weight of the club. The increase in the men club's weight further ensures more accuracy and control that is ultimately linked with swing speed generated by men.
Club Head
The clubhead design reflects the difference in clubhead speed and muscle strength between females and males. The clubhead for women is generally lighter and larger. The manufacturers moved the weight to the perimeter and used graphite shafts to make lighter and larger clubfaces for women.
In contrast, the clubface of men is generally heavier because men initiate maximum power over the swing, so they require a robust and smaller clubface for that.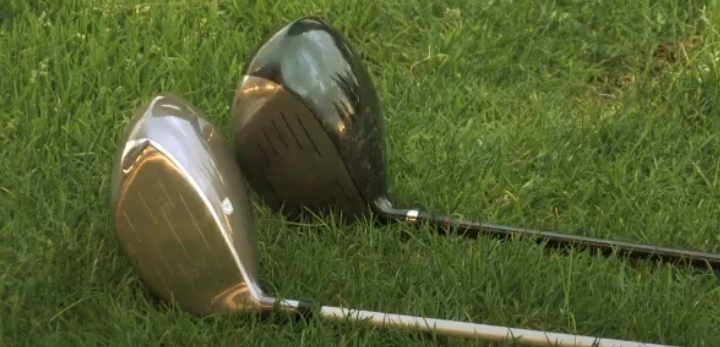 Woods
The standard measurements of men and women woods are different because of the body structure, stature, and other factors.
Overall Weight
A women's golf club is much lighter than a men's golf club.