Golf is a profitable sport for the PGA tour's best players, who earn millions of dollars each year.
They may walk away with millions of dollars if they win a single event. A caddie's contribution to a golfer's performance is significant, which implies that professional golf may be financially rewarding for them as well. The amount of money a caddy earns during each tournament is influenced by how well his or her golfer does throughout the competition. What caddies do during the competition and how much they make from their pro golfers are discussed in this article.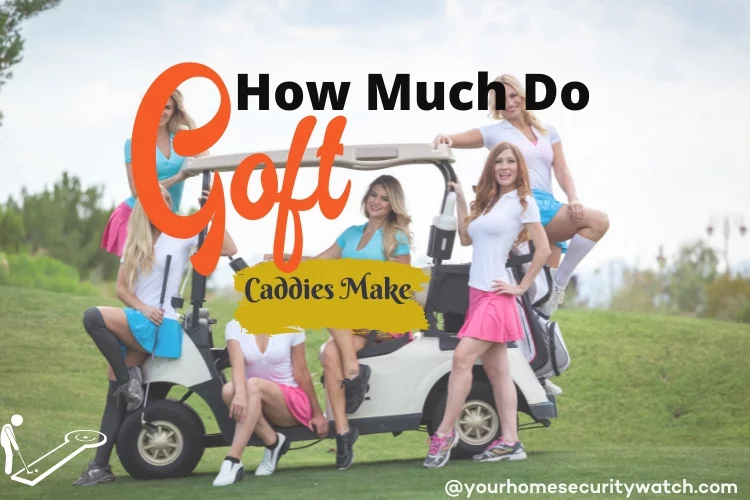 One of the many mysteries that surround the PGA Tour is how much money caddies earn on the course. It was usually assumed that PGA Tour caddies would receive a weekly pay plus a percentage of their player's event earnings for the week in which they worked. That isn't always the case these days, though.
What Kind of Preparation Does a Professional Caddy Go Through Before a Tournament?
A caddy is responsible for a variety of tasks that are crucial to a golfer's performance. For a normal PGA Tour competition that lasts from Thursday to Sunday (weekends), a caddie's job begins on Monday, when he walks the course by himself with a level and a range finder to chart the greens and mark the pin positions. They ascertain that yardages are right, as well as determine where the golfers should place their balls.
During a practice round on Tuesday, the caddy will accompany his golfer out onto the course. After combining their findings with the caddie's knowledge from Monday, the duo will devise an overall strategy for the event. The competition begins on Thursday, after a wednesday pro-am event.
What Exactly Are the Responsibilities of a Caddie?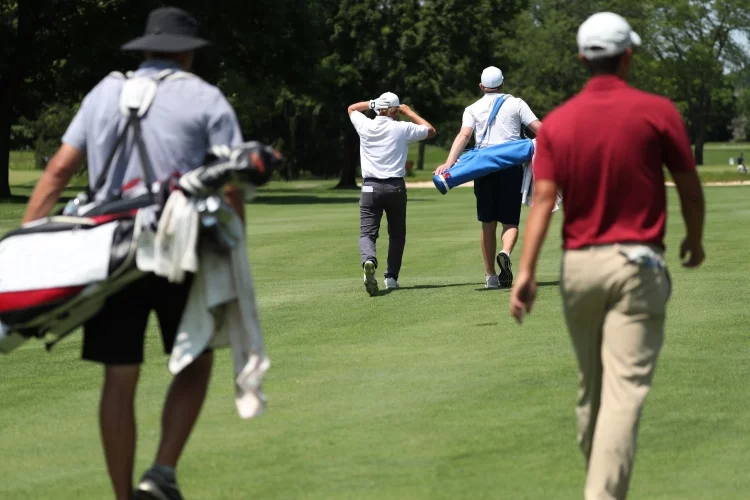 On the day of the event, the caddy meets his player one hour before the tee time to get him ready for the round. The caddy will arrive at the golf course before the golfer - often as much as 4 or 5 hours early for a round in the late-afternoon - in order to determine if anything has been altered on the course. He will be able to provide such knowledge to the pro golfer before the start of the round.
The caddy is on the lookout for changes in the course's conditions, such as if the course has gone softer or tougher. He also looks at the pin placements and other players to observe how the ball behaves on the green before taking a shot. As you've seen, caddying for a pro golfer entails a lot more than just lugging golf clubs around.
How Much Money Do Professional Caddies Make?
A caddy on the PGA Tour is paid a basic pay, which is typically between $1,000 and $2,000 per year, plus additional compensation for travel costs. His share of the profits will be 5 percent if his golfer results outside of the top 7 and 10 percent if his golfer finishes in the top top 10 of the tournament. When a golfer wins a competition, the caddy receives a 10 percent share of the prize money.
Consider the following scenario: A golfer wins a PGA tournament with a total payout of $6.4 million. His caddy should get around $115,200 - more than twice the predicted $48,384 share of the prize money for a second-place finish. As a result, winning tournaments is crucial for both caddies and players, alike.
Professionals may also choose to pay a bonus or tip to their caddy at the conclusion of the event. But it is not all profit for the caddy, since he is responsible for covering the costs of his own travel and lodging for the majority of his stay. Caddies are considered independent contractors and must pay their own self-employment taxes and health insurance premiums, even if the PGA Tour covers the expenses.
What Do the Best Caddies Earn?
Steve Williams, one of the most well-known caddies that have emerged in recent history. Caddying for Greg Norman followed by his 12 years deal with Tiger Woods was his career highlight. Following a public separation with Tiger Woods, Williams moved on to a new deal with Adam Scott.
Williams made $1.4 million in a single year in 2007. This propelled him into the top 75 in the PGA's earnings that year despite the fact that he did not compete in a single event. Over the course of his 12-year association with Woods, Williams amassed an approximated $9 million in earnings, based on a 10 percent share of the $88.8 million in prize money received by the golf icon during that period.
With his victory at the 2017 U.S. Open, Brooks Koepka walked away with $2.16 million just in prize money, which was the highest ever awarded for a tournament victory at the time. Ricky Elliott, his caddy, is estimated to have gotten approximately $200,000 of that total, more than what 98 percent of Americans make in a year, much alone in a week - as a reward.
Is It Possible to Make Money as a Caddy?
It is possible to earn money as a caddy in two ways: via a weekly stipend and by a portion of the player's wins. The terms of each player/caddie agreement vary, but in general, most PGA Tour caddies earn a basic salary of between $1,500 & $3,000 per week. When a player's result falls outside of the top 10, a common caddy rate is roughly 5 percent of the profits for any finish other than the top 10. Players who get it into the top 10 but do not win will split 6-8 percent of their prize money with their caddies, according to the tournament rules. Winners may choose to split up to ten percent of their prize money with their caddy if they so want.
With every player/caddy agreement, conditions are agreed upon, which might include a caddie receiving a higher weekly wage and a lower share of tournament revenue, amongst other things. In addition, travel and lodging expenses are discussed, and some players choose to pay the costs of their caddy as well as their own.
Sponsorships are another source of income for caddies. Caddies may earn money by wearing a cap or a badge on their shirt sleeve that represents a business, most commonly a club manufacturer or an apparel brand, even if they are not on the same level as the players.
How Professionals Choose a Caddie
Caddies on the PGA Tour are chosen in a variety of methods, each with its own set of requirements. A pre-existing connection with the player is more than likely to exist in most cases. Relationships with close friends, coaches, or caddies who have already worked on tour and are seeking for new opportunities are the most probable candidates.
In addition to those very common relationship, you'll find brothers, spouses, and even lower-level pros who haven't made it to the PGA Tour on the PGA Championship.
The Caddie's Responsibilities Have Changed
For many years, the work of a caddy was rather straightforward. The caddy was in responsible of carrying the bag, cleaning clubs, fixing divots, assisting with reading putts, and scouting the course for the golf group.
In addition to the responsibilities listed above, a caddy is expected to do a variety of other tasks. Caddies are considered to be extremely close members of a PGA Tour professional's inner circle. Occasionally, you'll find caddies functioning as crowd control for their golfer, in addition to acting as their driver to and from the golf field.
Requirements in Terms of Time and Education
The majority of caddies work little more than 30 weeks a year. This leaves them with about 40% of the year free to seek other opportunities or just enjoy their leisure time. Since there is little to no necessary education or experience to become a caddy on the PGA Tour, many caddies are able to begin working immediately after high school or college graduation. Developing a reputation as an experienced caddy is the most important thing to focus on.
Which Caddies Are Bringing in The Most Money?
Jimmy Johnson, Justin Thomas' former caddie, and Collin Morikawa's caddy, Jonathan Jakovac, are reported to have been the highest-earning caddies in 2021, according to reports. Both are said to have earned in excess of $500,000.
It should come as no surprise that Steve Williams, Tiger Woods' veteran caddie, has made the highest money of any caddy in the history of the sport. It is estimated that Williams made more than $12 million off of Tiger's bag of tricks.
How Much Do Caddies Earn in Country Club?
Caddies may expect to earn around $125 for carrying a bag during 18 holes on a typical day. Some caddies may charge you a little cheaper amount if you have two bags to carry with them.
Caddy compensation varies per country club, with some courses deducting a percentage of the caddie's profits, while other courses let the caddie to retain 100% of their earnings. Being a caddy may be a rewarding career if you learn to do it well and are often called for. For the most part, while playing at a private country club, caddies will wait until they obtain a "loop" (18-hole round).
As soon as a member arrives at the course and expresses an interest in playing with a caddy, they may choose a member of the staff who is available that day and accompany them on their round. Many caddies may attempt to complete more than 18 holes in a single day in order to earn more money. Caddies also attempt to earn a tip by ensuring that the golfers who are participating in the group are happy with their round on the day in question.
Getting into the world of golf caddies and exclusive country clubs may be a very intriguing and rewarding experience.
Do golf caddies receive any benefits, such as health insurance or retirement savings plans?
Golf caddies are an important part of the game, and many people wonder if they receive any benefits for their hard work. The answer is...it depends! In some cases, caddies may receive health insurance or retirement savings plans from their employer. However, in other cases, they may not be eligible for these benefits. Read on to learn more about golf caddy benefits and what you can expect if you become a caddy yourself. One of the biggest benefits that caddies can receive is health insurance. Many employers offer their caddies medical, dental, and vision coverage as part of their benefits package.
This can be a huge help if you are not already covered by another plan. In addition, many employers offer retirement savings plans to their caddies. This can be a great way to save for your future and ensure that you have enough money to live on after you retire. However, not all employers offer these benefits to their caddies. Some only offer health insurance, while others do not offer any benefits at all. If you are interested in becoming a caddy, it is important to ask your employer about the benefits that they offer. This way, you can be sure that you are getting the most out of your job!
Stories from experienced golf caddies about the most memorable moments of their career
Do you enjoy golf? If so, this blog post is for you. In it, we will be featuring stories from experienced golf caddies about the most memorable moments of their career. Whether it's a funny story or an amazing shot that they saw, we want to hear about it! We hope that you enjoy reading these stories as much as we enjoyed putting them together.
Without further ado, let's get started!
One caddy recalled a time when he was working for a professional golfer at a major tournament. The player was about to make an important putt, and the caddy gave him some last-minute advice. Unfortunately, the player missed the putt anyway. However, after scoring a birdie on the next hole, the player turned to the caddy and said, "Thanks for the advice. Even if I didn't follow it, it still made me feel better." Another caddy told a story about a time when he was working with a rookie golfer. The player had just hit his ball into a water hazard, and the caddy was trying to figure out what to do. Suddenly, a fish jumped out of the water and ate the ball! After a few minutes of laughter, the player took his next shot from where the fish had left the ball.
We hope you enjoyed these stories! Be sure to check back soon for more golf-related content. In the meantime, why not check out our other blog posts? Thanks for reading!
Conclusion for Caddies' Earnings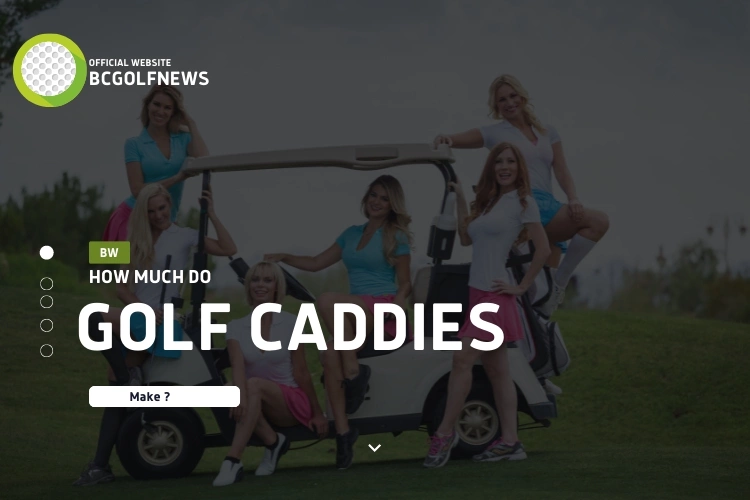 As you can see, caddies don't make a lot of money. But they do have the luxury to be outside in the fresh air while making people's day better. If you're considering adding golfing to your list of hobbies, it may also help if you think about what type of person would want this job!