Honing your golf game into a carefully curated set of skills requires a lot of time and work, even for the most experienced golfers. Perhaps one of the hardest skills to improve is the chipping game. Chipping over a few yards of putting surface can be critical in the long run, even if chip shots are called "the short game."

To help your chipping game, it is essential to have the best chipping wedge on hand. After all, you already know you'll need to get out of sand bunkers and play across short strokes on the golf green. Why not have the best tool to help your game?
For the more recreational players, you'll want to take time to practice with your chipping wedge to find the optimal grip and enhance swing control. The best chipping wedge will help ensure your training time is both short and effective. With the right wedge on hand, you'll greatly improve your chipping game. With this in mind, I want to introduce the Intech EZ Roll Chipper, which was rated as one of my favorite clubs.
Currently, the golf market has plenty of options for top-notch, budget-friendly chipping wedges. Rather than the straightforward iron wedge, I recommend a hybrid wedge. The hybrid wedge will be ideal when both chipping and putting.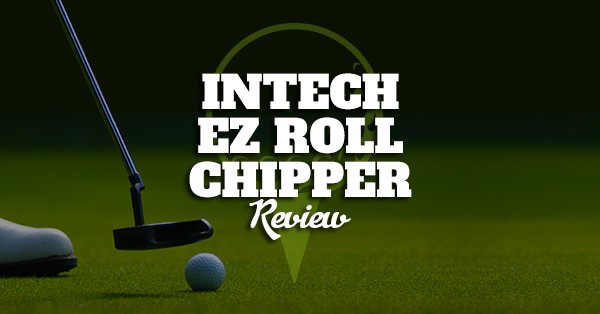 Bill's Intech EZ Roll Chipper Review
| | | |
| --- | --- | --- |
| Image | Product | Price |
| Intech EZ Roll Men's Right Hand Chipper | For Men: Intech EZ Roll Chipper Review 2023 | Check latest price |
| Intech EZ Roll Lady's Right Hand Pink Chipper | For Women: Intech EZ Roll Chipper Review 2023 | Check latest price |
| | | |
The Intech EZ Roll Chipper is a great addition to my bag. It has the feel of a sand wedge and can be used for any shot from 40 yards in.
Product Reviewer
Always remember every shot necessitates precision and technique, which is where the Intech EZ Roll Chipper comes into play. The latest design in the EZ Roll line fits right into this criterion. The chipper wedge has several elements that make it ideal for both putting and chipping, all in one club.
It is absolutely possible to use this wedge just as you would for a putting shot. The chipping club has become popular in the golf community, especially for newcomers and recreational golfers. It is also really useful as a training club.

Features and Specs
To start with, let's dive into the features and components that make the Intech EZ Roll Chipper stand out from the competition. In terms of design, this product has the following:
Right-hand orientation available
Left-hand orientation available
Steel shaft material
Wedge flex
35-degree loft
35 inches long
Backweighted design
Gooseneck hosel
Shank-proof design
This wedge has a lot of positive attributes to consider. With such a solid design and intentionality of construction, there are some good features to cover. Below are the several advantages I found to using the EZ Roll chipping iron.
Advancement of Backweighted Integration
Professionals will definitely say getting shots up and down by flags is critical to scoring points in a good golf game. The design on Intech's EZ Roll chipping wedge allows golfers to do just that while maneuvering shots on the green.

This is attributed to the back-weighted technology, which helps get the ball airborne with your shot. The weight adjustment also allows you to maintain your balance with the swing.
Exceptional Design
PGA professionals use some of the many models of chipping wedges to improve their chipping game in tournaments. Intech is a brand that has been in the industry for a while, consistently providing a state-of-the-art design for chipping wedges. The EZ Roll Chipper's loft comes in at a 37-degree range, quite comparable to the loft of an 8-iron.

The shaft design is similar to traditional putter shafts at 35 inches. The EZ Roll stands out with its wide sole design, specifically and carefully curated to look like a hybrid. The design of the shaft typically helps players in performing lie shots of difficulty.
Great Grip
The weight of the chipper balanced well with the club grip. It's a non-tapered grip. The chipping grips allow for firm hand placement and easy adjustment as you make your swing. The grip can also be adjusted to match height and golf stance.
Ideally, the range of the Intech EZ Roll chipping wedge is best suited for 5 to 10 yards. You can either use this range off the green or adjust the chipping shot to help the ball climb uphill as needed.

This range is standard for the typical 8-iron putter. To make longer shots in the 10 to 20-yard range, you'll need lots of practice, but it is plausible.
Awesome Alignment
The cutting edge design also includes an alignment centered on accuracy and precision. The EZ Roll chipping iron has a 35-degree chipping loft. Combine this with the club weight and the accuracy and you will see a marked improvement in the quality of shots.
Affordability
In terms of price, this chipper is definitely one of the more affordable options on the market. The cost is worth the product, and the investment tends to be worthwhile, especially for the recreational and beginner players who purchase the product.
What Are the Drawbacks?
No product is without flaws, and the Intech EZ Roll chipping wedge is no exception.

Generally, I use this primarily for training purposes. Expect it to take a little bit of time to get used to using the club before seeing promising improvement in your chipping game. It does have a bit of a learning curve.

I also noticed it really is ideal for those 10 to 20-yard shots. Once you start looking at those 30-yard shots or longer, this is not the tool for you.

If you have vision problems, you may notice that the alignment groove can be difficult to spot. You'll likely have to mark the groove with paint or something else to make it stand out.
Pros and Cons
To summarize the pros and cons of the EZ Roll chipping wedge, I noticed:
PROS
Back-weighted design integration
Great Grip

Remarkable Range
Precision and accuracy within 20-yards

Affordability
Long-lasting
CONS
Requires practice to be accustomed to it
Not great for 30+ yard shots
Deep groove for alignment might be hard to see for some people
Check latest price
Buyer's Guide to Chipping Wedges
What exactly should you be looking for while searching for the best wedges on the market? A good wedge is an essential part of any golfer's golf bag. With new designs and features on the market, this is a purchase that requires a little background knowledge prior to purchasing. When buying a wedge, here's what you should be looking for - and what you should be avoiding.
The Must Haves
Wedges should be designed in a way to optimize loft and prioritize accuracy and spin. Wedges also should create a good bounce, or the angle from the clubface edge to the bottom of the sole. A high bounce angle will make it easier for the club to bounce off the surface and create a better loft and shot.
Remember, the higher the loft, the shorter distance traveled in the shot and therefore more control when moving those 10 to 20-yard distances. When buying a chipping wedge, you should really be looking for all of these things and more.
Currently, some major trends in chipping wedge design are heavier heads and lighter shafts. This makes it a little more similar to the iron, but still distinct and serving a different purpose. Wedges should also have an optimal placement for the center of gravity, which increases shot control, shot shaping, and spin.
If you are playing in tournaments, you'll want to make sure you are buying a compliant wedge. As of January 1, 2019 the Royal and Ancient Golf Club of Saint Andrews (the R&A) and the United States Golf Association (USGA) rolled out the annual Rules of Golf that include updates to the
Equipment Rules
. Depending on where you are competing will determine if the wedge meets league requirements.
The Do Nots
Essentially, when buying a chipping wedge, look for the opposite of what we just talked about and avoid that. Particularly, you want to avoid any club without a good center of gravity.

The center of gravity is pivotal in providing shot control and helping your swings become consistent. If your center of gravity is off, the whole shot will be, too. It is also about where the center of gravity is located. If the center is too high, your swing won't follow through in the same way. Typically, a good center of gravity will be deeper to provide higher angle launch and more spin.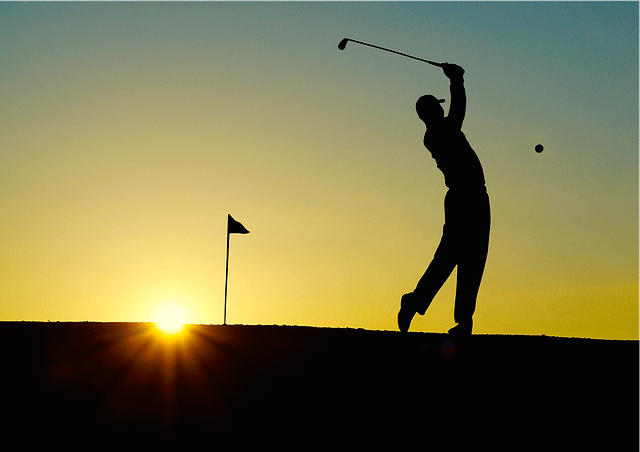 My Final Word
The Intech EZ Roll chipping wedge comes with the support of many positive reviews and ratings as well as the backing of a trusted brand in the golfing community. It's a solid choice for anyone looking to train up on their chipping game. This wedge has a great bounce quality and loft that really does help improve your chipping game once you practice and get used to it.

Overall, it's a good investment for golfers who find chipping difficult and want the right tool for the job. With such a great price, it makes sense to try the product out and decide for yourself.

Here are some other reviews we've written:
Related Posts for Buyers