For golfers, choosing the right club set is of utmost importance. After all, a high-quality set of clubs could spell the different of victory and defeat. For this reason, extra care must be exerted when picking up a golf set that's perfect for you.

This short list contains the best golf clubs and sets currently available on the market. While quality is definitely an important factor, we've also taken into consideration the price of the clubs, looking for models that offer the perfect balance between the two. With this list, beginners will be able to choose clubs that will help them improve their game without draining their savings.
Editors' Picks for Top Golf Clubs Golf Club Sets

In addition, the list also contains sets targeting a specific group of players. There are golf sets that are specifically designed for female players. There is also a golf set for kids that contain clubs suited for their age and size. Of course, there are also golf sets specifically designed with male players in mind.
Comparing The Best Golf Clubs For Players of All Skill Levels
Image
Product
Features

Wilson Youth Profile JGI Complete Golf Set - Left Hand, Small, Red

Wilson Junior Golf Set - Best Pick For Juniors: Complete Set for Kids and Teenaged Golfers




Perfect for beginners
Three different sets
Large sweet spot

Callaway Golf Men's Strata Complete 12 Piece Package Set (Right Hand, Steel)

Callaway Men's Strata - Best Overall Pick - Men: Everything A Gentleman Could Want In A Set



Very durable
Inexpensive
Complete set

Callaway Women's Strata Ultimate Complete Golf Set (16-Piece, Right Hand, Graphite)

CALLAWAY Women's Strata - Best Overall Pick - Women: Complete Set For Lady Golfers



Clubs are lighter
Free headcovers
Surprisingly affordable
Top 8 Best Golf Clubs & Golf Club Sets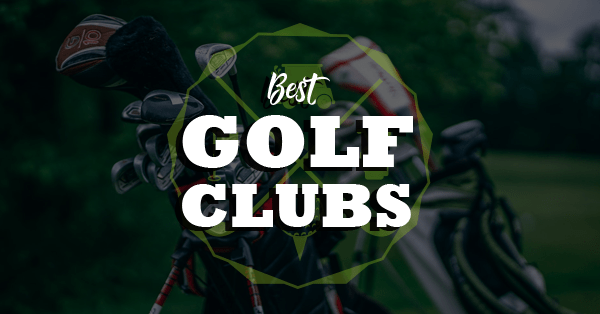 Callaway Men's Strata Complete Golf Set (12-Piece) - Link
Every golfer, regardless of whether you're a professional or a beginner, needs a good 12-piece set.
The Callaway Men's Strata Complete Golf Set can meet every golfers needs, which makes it the ideal golf set to pick.
The set comes with a 460 cc driver to give you that extra range you want. For players who want to inject a bit of creativity into their game, the set also contains hybrid clubs.
Its 3-wood has an aerodynamic shape perfectly designed for long, high flying shots, while the set's stainless steel irons give players better control. The set also comes with a putter, stand bag and headcovers as standard.
PROS
Very durable, high-performance stainless steel irons
Stand bag is high quality, lightweight and with plenty of pockets for storage
Affordable, perfect for casual golfers on a budget
3-wood has an aerodynamic head for long, high-flying shots
Complete set - contains necessary items to start playing golf right away
CONS
Some owners complain that the driver tends to bend after some use
There are complaints of shaft splinters after some time
Might not meet the requirements for those aiming to go pro
Check latest price

Intech Golf EZ Roll Chipper - Link
Chip shots are an important part of every golfer's bag of tricks. That's why it is equally important for every golfer to improve their chipping game. Fortunately, the Intech Gold EZ Roll Chipper can help players achieve that goal.
Getting one's shots up and down to the flag on the greens is considered one of the most important aspects when it comes to improving your score. With the Intech EZ Roll Chipper in hand, however, getting chip shots done is a breeze.
With its back-weighted system and superb balance, the chipper gives the perfect loft granting players greater trajectory, range, and accuracy of their shots.
Intech is a well-established brand in the industry and has extensive experience when it comes to chippers. The brand has perfected the design and manufacturing of chipping wedges over the years. The club, with its 37-degree range, is said to be comparable to an 8-iron in terms of its loft.
At 35 inches, Intech Golf EZ Roll Chipper's shaft is similar to that of traditional putters. However, it differs mainly due to its wide sole design which makes it look like a hybrid. The design tweak actually enhances forgiveness which is particularly helpful when playing from the green's edge.
The Intech Golf EZ Roll Chipper is designed for the 5 to 10-yard range. However, the club is also capable of making shots in the 10 to 20-yard range with bit more practice. The advantage for this chipper is that its enhanced forgiveness is beyond that of any standard iron.
Read my full review on the: Intech EZ Roll Chipper
PROS
Budget-friendly which makes it the ideal chipper for casual players
Its design combines all elements necessary for a good chip shot
Better alignment and accuracy
Back-weighted design provides greater loft and performance
CONS
Might not be suitable for players who want to go pro
Check latest price

Pine Meadow Golf Men's Excel EGI Hybrid Golf Club - Link
A hybrid is a very useful and versatile club that every golfer needs. They are specifically designed for long-iron replacements for certain situations which explains why most hybrids available on the market have iron-like features.
The Pine Meadow Golf Men's Excel EGI Hybrid Golf Club is an excellent choice for a hybrid club. It features a low profile club face allowing it to achieve a higher ball flight and longer ranged shots, a helpful feature since golf courses seem to be getting longer these days.
In addition, the cleverly designed slender club head and sole enable it to be effective for any type of golf shot you can think off.
The Pine Meadow Golf Men's Excel EGI Hybrid Golf Club is also pretty good performance-wise. Players can achieve 200-yard shots from the pin but it takes a bit more practice to be able to do so. Lofts are available in 17 degrees (equivalent to 2-iron), 20 degrees (3-iron), 23 degrees (4-iron), and 26 degrees (5-iron). For left-handers, the hybrid is only available for 3-iron and 4-iron replacements. In addition, available flex options are senior, regular, stiff and extra stiff.
PROS
Very affordable which makes it ideal for the average golfer
Higher ball flight is achieved thanks to its low profile club face design
Versatility is made possible by its clever slender club head and sole design which allows any type of shot
CONS
While not a bad hybrid, improving its consistency a bit will make it even better
As the club is likely aimed for the average player, pros might not be satisfied
Check latest price
BombTech Golf - Premium Golf Wedge Set for Men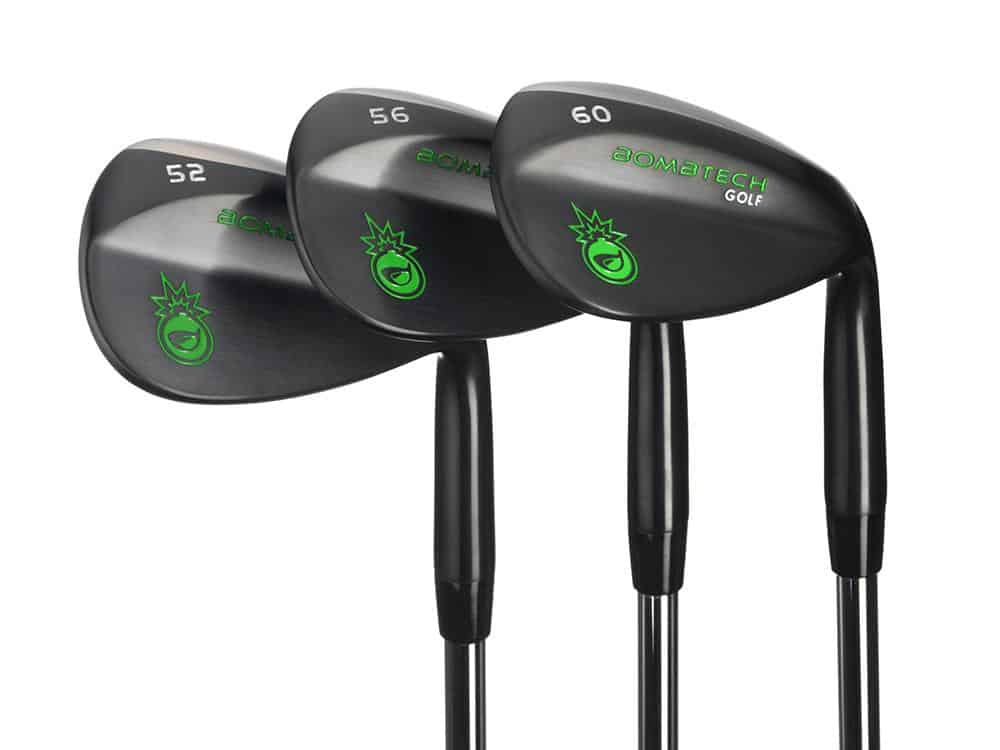 Bombtech was originally a known as a driver manufacturer firm. In recent years, however, the company expanded its product line and is now offering every type of club.
The brand quickly set itself apart by offering clubs that are not only good looking and high performance but are also priced lower than their peers. This is evident in the BombTech Golf - Premium Golf Wedge Set for Men.
Based on statistics, twenty-five percent of all golf shots are made using wedges. This shows just how vital these clubs are to every golfer.
The BombTech Premium Golf Set for Men includes three types of wedges to meet the needs of any golfer to equip him for any type of situation that may arise during the game. The loft for the set's gap wedge is 52 degrees, its sand wedge is 56 degrees, and its lob wedge's loft is 60 degrees.
One key area that golfers want out of there wedges is spin. The BombTech Golf - Premium Golf Wedge Set for Men shines in this area. Golfers who have used these wedges found out that they surprisingly produce consistent spin shot after shot.
If you want to learn more, read my full Bombtech wedges review
PROS
The wedges are affordable and offer a great deal for your money
They produce consistent spin
The set covers everything golfers need from wedges
CONS
The wedges are a bit heavier compared to others which may not please certain players
There are some complaints about the grips
Check latest price

Confidence GOLF Mens POWER Hybrid Club Set & Stand Bag - Link
Hybrids are versatile clubs that every golfer can't do without; every golf set must contain at least one as it can offer great assistance to help a player in winning their game.
The Confidence GOLF Mens POWER Hybrid Club Set & Stand Bag is an excellent choice for players who want to cover all their golfing needs in one purchase.
The set contains a 460 cc titanium driver with a 12-degree loft for that extra forgiveness you'll likely need. The set also includes a 24-degree hybrid iron that is versatile enough to handle most situations.
The set comes with a PW, 6, 7, 8, and 9 irons which sport a cavity back for easy hitting as well as a semi-matter putter that is optimized for beginners.
The Confidence GOLF Mens POWER Hybrid Club Set & Stand Bag is targeted for beginners and is geared to meet the needs of this class of players. All club shafts are made of steel with regular flex and come with comfortable grips designed for all types of weather. The stand bag features auto pop legs, plenty of storage space and rain cover.
PROS
The set is very affordable and is considered one of the cheapest beginner sets
Set contains all clubs needed by golfers to play the game
Clubs are known to have consistent performance
Very durable set, including the stand bag
Stand bag is stylish yet functional, with numerous pockets for storing items
The driver has a head cover, and one of the biggest heads in the industry
Perfect for beginners, irons have bigger face compared to other brands
CONS
Since it's geared mainly for beginners, it may not appease pro golfers
There are complains that the grips appear misaligned
The design is a bit too basic for some players, which is to be expected
Other players complain that the bag's stand legs are not very stable
Club grips too thin and small that they might be comfortable for players with big hands
Check latest price

Strata 2019 Women's Strata Plus 14-Piece Complete Set - Link
Lady golfers will find the Strata 2015 Women's Strata Plus 14-Piece Complete Set totally capable of meeting their golfing needs. For starters, the set has that polished look specifically designed to match their style. After all, every woman knows that everything - golfing included- must be done in style.
However, the beauty of the Callaway Women's Strata Plus set goes beyond its pleasing aesthetics. The eye-catching set is, at its core, also designed for women players who are serious about consistency and performance. For instance, the driver is a 460cc with a very forgiving sweet spot while its shaft is made from graphite.
The rest of the set's clubs are likewise top notch. The set's Fairway Woods feature stainless steel clubheads while their shafts are made from graphite composite designed to improve female golfers' swing speeds. Meanwhile, the set contains a versatile and very forgiving 5-Hybrid since using long irons can be challenging for female players.
Completing the Callaway Women's Strata Plus club se t are various Irons and Wedges to give female golfers a variety of options on how to play their game. With Progressive Sole Width Technology, these clubs grant players a level of control not found in other clubs. For accuracy and precision, the set also comes will a mallet putter with T-Style alignment.
There is no need to spend money on a golf bag to suit the refined taste of female players as the set comes with a sturdy yet beautiful bag. Headcovers come with the set to protect the clubs while being transported or even in storage.
PROS
Golf clubs' aesthetics is perfect for female golfers
Clubs are lighter which makes it easier for women to carry them around the course
Free headcovers for the sets various Woods, Hybrid and Driver for protection
While the set is stylish, it is also surprisingly affordable
Enhanced range is possible with graphite shaft
CONS
Durability might be an issue since the set is only ideal for beginners
There have been complaints about 1-Wood flying off after some use
Unfortunately, the set does not include a 3-Wood
More experienced players may not find the set impressive
Check latest price

Wilson Profile Complete Junior Golf Set with Golf Bag - Link
Golf is becoming more popular these days, even the younger generation is drawn to the sport. Obviously, the regular golf club won't offer a perfect fit for kids and that's where the Wilson 2017 Profile Complete Junior Golf Set with Golf Bag comes in.
The Wilson Junior Set is perfect for beginners as it offers the perfect mix in terms of quality, affordability, function, and versatility.
The set is available for both left- and right-handed players and is offered in three types of sets depending on the player's age: Red set is for 5- to 8-year-olds, Yellow is for 8- to 11-year-olds while the Blue set is for players ages 11 to 14.
The Red set (5-8) has 6 pieces, the 8-11 set is composed of 8 pieces while the 11-14 set has 9 pieces. The standard for all sets include headcovers, driver, short iron, putter, wedge, and stand bag. Both the 8-11 and 11-14 sets have a hybrid club.
The Wilson 2017 Profile Complete Junior Golf Set with Golf Bag is ideal for kids who are still beginners in the sport. Its cavity back irons are very helpful for new players due to its impressive forgiveness.
PROS
Headcovers and stand bags come as standard for all sets
There are three different sets for different age groups
Large sweet spot and forgiveness for its cavity irons
CONS
There are no left-handed clubs for the 5-8 and 8-11 sets
Blade putter not as forgiving as mallet style
Check latest price

Precise M5 Men's Complete Golf Clubs Package Set - Link
This set from Precise is ideal for taller golfers because one can specify for a set that contains clubs that are longer by an inch (though this option is only available for right-handed clubs).
The Precise M5 Men's Complete Golf Clubs Package Set includes a 460cc titanium driver, fairway wood with 15-degree loft, 5-iron through pitching wedge, a hybrid with 21-degree loft, putter, and a stand bag.
The chances of making off-center hits when taking off into the woods are greatly reduced by the oversized club heads. The forgiveness of this set will be greatly appreciated by beginners and even intermediate players.
Its lightweight dual-strap bag is convenient to carry around the course while the clubs are protected as the set comes with headcovers for the hybrid, driver, and wood. A great starter set.
PROS
Made from true temper, the clubs' shafts are extremely durable
Extra tall right-handed clubs available (one-inch longer)
Forgiving, extra-large club heads
Lightweight bag is easy to carry
CONS
The set only contains 1 hybrid
The set does not include a sand wedge

Factors to Consider When Buying
Any golfer will tell you that choosing the right club is important as the equipment will definitely influence how well you will play the game. However, there are no hard rules in how to choose the right club for you as each player will have different needs and skills. However, there are certain factors that you need to consider while making comparisons before a purchase.
If you're new to the game of golf, then you may want to check out our guide on the best golf clubs for beginners.
Buying a set or per club
Buying a complete golf club set is usually the cheaper option compared to buying per club. Since a set contains everything that a golfer will need, buying sets make sense, especially for beginners.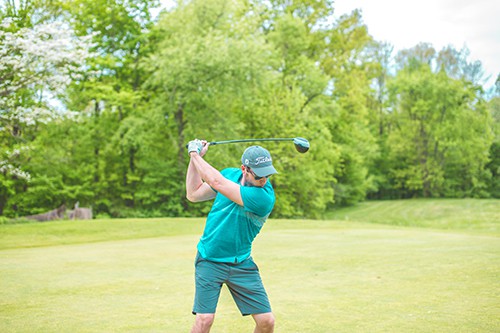 But for golfers who already have a set that they are comfortable with, it will not make sense to buy an entire set to upgrade their arsenal of clubs. A better and more economical method is to buy only the club you need to augment your current set.
Hybrids
Hybrid golf clubs are becoming increasingly popular these days. These types of clubs are especially helpful for beginners as they are easier to use and very forgiving. All players new to the game of golf should have at least one hybrid in their set. While there are pure hybrid sets in the market, it might be best for beginners to buy a mixed set so they can familiarize themselves with the usage of the other types of clubs.
In addition, players should study on how clubhead size will affect the performance of the club especially its forgiveness. Other important aspects of the club to look into is its loft, which affects the ball's trajectory, and flex which should be based on your swing strength and club preference.
Ultimately, buying the best golf club is a personal choice. It depends on what you need and your skill level at the moment; your perfect club today may no longer suit you as your expertise goes higher. Of course, there are also clubs customized for different sets of players such as golf clubs for seniors, juniors, women and men players so the perfect choice for a club would vary depending on the player making the purchase.
Make sure you keep your new clubs clean! Read our golf club cleaning guide.
Related Post for Best Golf Clubs & Golf Club Set Buyers
Buy on Walmart
Callaway Golf Men's Strata Ultimate Complete Golf Set (16-Piece, Right Hand, Steel) - Walmart Link
Callaway Golf 2019 Big Bertha Iron Set, 5IR - PW, Right Hand, Steel, Regular - Walmart Link
TaylorMade SIM MAX Irons, Graphite Shaft, Fujikura Ventus Blue, 5-PW, AW, Right Hand, - Walmart Link
Callaway Golf 2019 Apex Irons Set, Right Hand, Graphite, Regular, 5-9 Iron, PW - Walmart Link
Aspire XD1 Ladies Womens Complete Right Handed Golf Clubs Set Includes Titanium Driver, - Walmart Link
Wilson Golf Profile Platinum Package Set, Men's Right Handed, Regular Carry , Grey/Black - Walmart Link
Wilson Youth Profile JGI Complete Golf Set - Right Hand, Medium, Purple - Walmart Link
Mizuno MP-20 MMC Golf Iron Set 4-PW, Steel Right Hand - Walmart Link
Wilson Golf Profile SGI Women's Complete Golf Set — Regular - Carry, Right Hand - Walmart Link
Callaway Golf Men's Strata Complete 12 Piece Package Set (Right Hand, Steel) - Walmart Link
Buy on eBay
Callaway Golf Men's Strata Ultimate Complete Golf Set (16-Piece, Right Hand, Steel) - eBay Link
Callaway Golf 2019 Big Bertha Iron Set, 5IR - PW, Right Hand, Steel, Regular - eBay Link
TaylorMade SIM MAX Irons, Graphite Shaft, Fujikura Ventus Blue, 5-PW, AW, Right Hand, - eBay Link
Callaway Golf 2019 Apex Irons Set, Right Hand, Graphite, Regular, 5-9 Iron, PW - eBay Link
Aspire XD1 Ladies Womens Complete Right Handed Golf Clubs Set Includes Titanium Driver, - eBay Link
Wilson Golf Profile Platinum Package Set, Men's Right Handed, Regular Carry , Grey/Black - eBay Link
Wilson Youth Profile JGI Complete Golf Set - Right Hand, Medium, Purple - eBay Link
Mizuno MP-20 MMC Golf Iron Set 4-PW, Steel Right Hand - eBay Link
Wilson Golf Profile SGI Women's Complete Golf Set — Regular - Carry, Right Hand - eBay Link
Callaway Golf Men's Strata Complete 12 Piece Package Set (Right Hand, Steel) - eBay Link