Golf is not as strenuous and physically demanding as other sports, allowing for people of all ages to safely play the game. In fact, it is a good way for seniors to get some exercise while soothing their minds at the same time amidst the greenery.

However, it can't be denied that the flexibility, strength and fitness level of a person tend to change with age. For this reason, the needs of senior golfers are different to that of younger players. Senior players need equipment specifically designed and best suited to these needs.
Editor's Recommendation: Top Clubs for Senior Golfers

We've compiled a list of golf clubs and complete sets that maximize comfort and forgiveness, no matter your handicap, without compromising on performance and accuracy.
Our Recommended Clubs For Men & Women
Senior Men's Majek Golf All Hybrid Complete Full Set - Link
In addition, the clubs in the Senior Men's Majek Golf All Hybrid Complete Full Set are all designed to give their users maximum forgiveness without compromising their performance.
Despite their ease of use, these hybrids are also very capable in terms of accuracy and distance. Greater accuracy is achieved by the clever positioning of the weight in the cavity of the club heads. Meanwhile, the higher loft of the clubs coupled with their larger sweet spot guarantee distance with each shot.
The set is complete and contains all types of clubs a golfer could possibly need. The sets #3, 4 and 5-hybrids are ideal replacements for a driver, long irons, and 3-woods. Meanwhile, the set's #6, 7, 8, and 9-hybrids can take the place for a pitching wedge as well as for mid and short-irons.
Check latest price

Tour Edge Golf- Bazooka 370 Senior Complete Set With Bag Graphite - Link
The Tour Edge Golf- Bazooka 360 Senior Complete Set With Bag Graphite does not contain hard to hit long-irons. Instead, they are replaced with a high forgiveness hybrid with a stainless steel head and low design profile to make shots easier.
In addition, its cavity back irons are made from stainless steel with heel and toe weighting as well as an undercut cavity giving the clubs a large sweet spot and accuracy.
Check latest price

Wilson Unisex Profile XD Golf Complete Set Senior - Link
High launch technology was incorporated into the hybrid's head design allows it to achieve better trajectory compared to long irons. The pitching wedge comes with enhanced spin technology while its putter's heel/toe weighting grants its stability and accuracy. Irons have a large sweet spot as well as more forgiveness.
Check latest price

AGXGOLF Senior Men's Magnum Edition Complete Golf Club Set - Link
Meanwhile, the set's 3-wood and hybrid utility feature club head profiles that are optimized to handle tight lies. Meanwhile, the pitching wedge, as well as the 5, 6, 7, 8 and 9-irons, feature oversized club heads, perimeter weighted and cavity back to enhance their accuracy and forgiveness. Optimum trajectory with each swing is achieved via the weighted soles of the clubs.
The set includes a 460cc driver, 3-wood, a hybrid club, 5, 6, 7, 8, 9 irons, pitching wedge, and putter. A stand bag with dual strap harness is also included as well as free headcovers for the driver, 3-wood, and hybrid.
There are three available sizes for this set. Cadet - 1 sets are for players between 5 feet 2 inches to 5 feet 7 inches in height, Regular-sized sets are best for players with heights between 5 feet 6 inches to 6 feet, Tall +1 are for players between 5 feet 11 inches and 6 feet 4 inches while the X-Tall +1.5 set is best for golfers between 6 feet 3 inches and 6 feet 7 inches in height.
14 Piece Men's All Graphite Senior Complete Golf Clubs - Link
The wood, hybrid and irons have premium graphite shafts. Due to their reduced weight (40% lighter than steel shafts) wielding them won't be a problem even for senior golfers. In addition, their larger sweet spot and forgiveness are definitely helpful for any type of player. Unfortunately, the clubs are all right-handed.
Check latest price

Majek Golf All Hybrid SW Senior Flex Right Handed New Rescue Utility A Flex Club - Link
With this hybrid, you can practically replace your entire iron set. This club is high tech and is specifically designed for seniors as it was co-engineered by members of the UCLA engineering department. The clubs sweet spot is maximized with better weight positioning while the deeper cavity back increases the accuracy of shots with greater forgiveness for off-center hits.
In addition, the hybrid's aerodynamic design reduces drag creating higher club speeds. Coupled with the lower center of gravity due to the crown's wide-to-thin design, a higher launch angle is made possible resulting in the maximum distance with each shot.
Check latest price

Majek Golf Petite Senior Lady SW Hybrid Lady Flex Right Handed New Rescue Utility "L" Flex Club (Petite - Link
With its Petite size, this hybrid club is ideal for ladies who are between 5 feet to 5 feet 3 inches in height. It has a loft of 55 degrees and a length of 33.75 inches. It is ideal for women golfers since it is lightweight with graphite shaft. A free Majeck black neoprene head cover comes with every purchase of the club
The hybrid can actually replace all your existing irons. As with other Majek clubs, the hybrid is co-engineered by members of the UCLA engineering department. With this approach, the club gives greater accuracy for off-center hits thanks to the positioning of more weight behind the head's sweet spot. The design of its club head greatly reduces drag resulting to higher club speeds with each swing as well as more distance.
Check latest price

Petite Womens Majek Golf All Ladies Hybrid Complete Full Lightweight Graphite Set - Link
The clubs are equipped with Majek's Petite Lady Standard Size Black Pro Velvet Grip for performance and comfort. These clubs are specifically engineered for women golfers within the height range from 4 feet 10 inches to 5 feet 3 inches.
The Greatest Game Ever Played
Golf is one of the few games that offer just about the right amount of physical activity; the sport is a good way to get some exercise without being too strenuous. That's why it is one of the favorite sports among seniors - you can get the physical exertion needed to maintain your bodies' health. Golfing is also one of the best ways to spend some quality time with your friends while relaxing amidst the greens.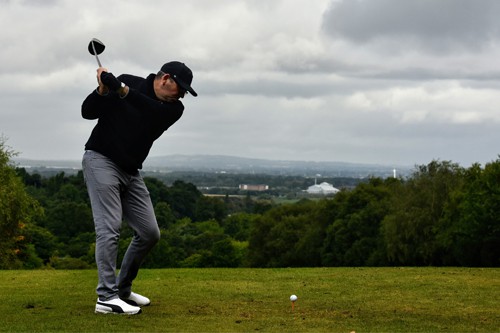 Despite the game being a gentler form of sport, playing it can still be a challenge for seniors with their decreasing strength, agility, and flexibility. Golf might appear to be a serene sport on the surface but getting a swing just right demands body positioning, precise muscle control and the ability to release an explosive amount of force in an instant to propel the ball hundreds of yards in one swing.
The best golf clubs for seniors are specifically designed to offset any decline in performance due to a player's age. These are the top factors to consider when choosing complete golf sets.
Shaft flexibility
The choice of shaft material is a very important factor for senior players. Graphite, for instance, grants a club enough flexibility to ease the strain on a player's back while remaining sturdy at the same time. As to how much flexibility a player may need, it is a personal matter and can only be experienced by the player themself. In addition, the material is light which makes them ideal for seniors which make it even more ideal for older golfers.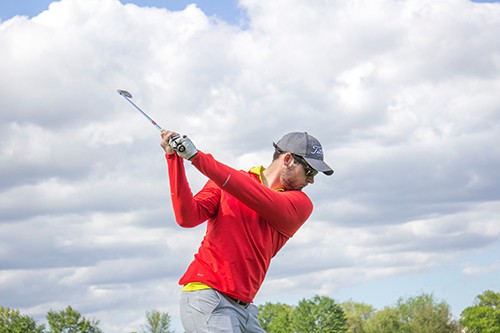 Weight and length of the shaft
Generally, lower shaft weight is best suited for older golfers. It's also a no-brainer that golfers should choose a shaft length that's best suited for their height. However, it's not just a matter of getting the lightest shaft around; weight distribution is just as important. The shaft's weight should be distributed closer to the club's handle as this will greatly enhance the accuracy of shots.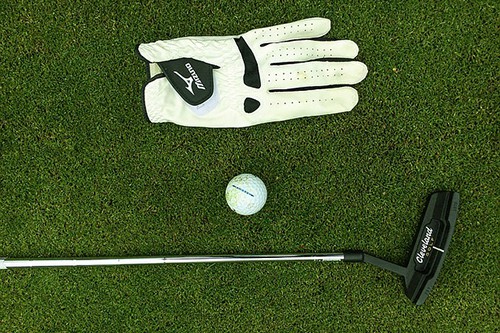 Club head
The design of the club head is a very important factor that will affect the game, especially for older golfers. Senior players generally have decreased flexibility and strength which, in turn, result to slower swing speeds affecting their performance. To correct this, club heads for senior golfers must have higher lofts.
In addition, larger club heads are preferred for senior players. Larger clubheads mean that the club also has a larger sweet spot and, therefore, more forgiving. You don't have to head the ball dead center with each swing, as long as it hits this larger sweet spot, the shot should launch just fine.
Golf is the perfect sport for seniors as it will definitely help them maintain their overall health without being too strenuous.
You can read more senior golfing tips here.
Check out some of our other reviews:
Related Posts for Senior Golfers Buyers
Buy on Walmart
TaylorMade Golf M6 Combo Hybrid/Iron Set 4-5H, 6-PW, Right Hand, Senior Flex, Graphite - Walmart Link
Senior Mens Majek Golf All Hybrid Complete Full Set which Includes #3 4 5 6 7 8 9 PW - Walmart Link
Extreme X7 High MOI Senior Men's Complete 9-Piece Iron Set (3-SW) Right Handed Senior - Walmart Link
Tour Edge Bazooka 370 Complete Set-RH-Uniflex-Steel-Tall B6SRGU12.B+1 Black/Blue One Size - Walmart Link
Tour Edge Bazooka 360 Senior Full Set 2017 Right 12 Clubs + 1 Cart Bag Standard - Walmart Link
MDXII Men's Complete Golf Clubs Full Package Set Includes Titanium Driver, S.S. Fairway, - Walmart Link
Senior Ladies Golf Clubs All Hybrid Set 55+ Years Womens Right Hand Majek Lady Full True - Walmart Link
Aspire XD1 Men's Senior All Graphite Complete Golf Clubs Package Set Includes Titanium - Walmart Link
Buy on eBay
TaylorMade Golf M6 Combo Hybrid/Iron Set 4-5H, 6-PW, Right Hand, Senior Flex, Graphite - eBay Link
Senior Mens Majek Golf All Hybrid Complete Full Set which Includes #3 4 5 6 7 8 9 PW - eBay Link
Extreme X7 High MOI Senior Men's Complete 9-Piece Iron Set (3-SW) Right Handed Senior - eBay Link
Tour Edge Bazooka 370 Complete Set-RH-Uniflex-Steel-Tall B6SRGU12.B+1 Black/Blue One Size - eBay Link
Tour Edge Bazooka 360 Senior Full Set 2017 Right 12 Clubs + 1 Cart Bag Standard - eBay Link
MDXII Men's Complete Golf Clubs Full Package Set Includes Titanium Driver, S.S. Fairway, - eBay Link
Senior Ladies Golf Clubs All Hybrid Set 55+ Years Womens Right Hand Majek Lady Full True - eBay Link
Aspire XD1 Men's Senior All Graphite Complete Golf Clubs Package Set Includes Titanium - eBay Link