Since the innovation of hybrid golf clubs, they have become increasingly popular. In large part, this is due to their proven success with golfers of all skills levels and ages.

This versatility is one of the many perks of hybrid clubs. The PGA even has suggested that hybrid clubs are all but necessary nowadays. The innovation of low-spin balls means you need enhanced clubhead speed to make long shots with irons. Hybrids allow you to do just that.
You can find any number of hybrid club sets. There are many with unique styles and personalities and sizes to suit different golfers. Each has their advantages and drawbacks, as any club does. However, in this Japan Wazaki Golf Clubs review, I'll let you in on why this particular set of hybrid irons is my personal favorite.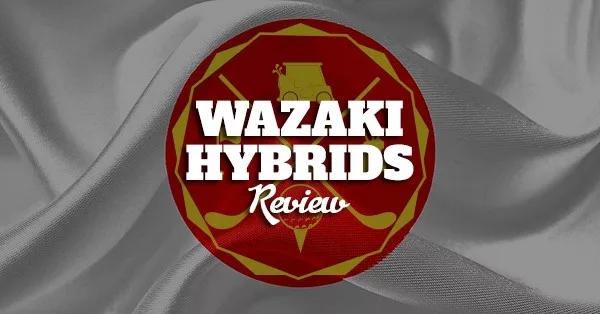 All About Wazaki Golf Clubs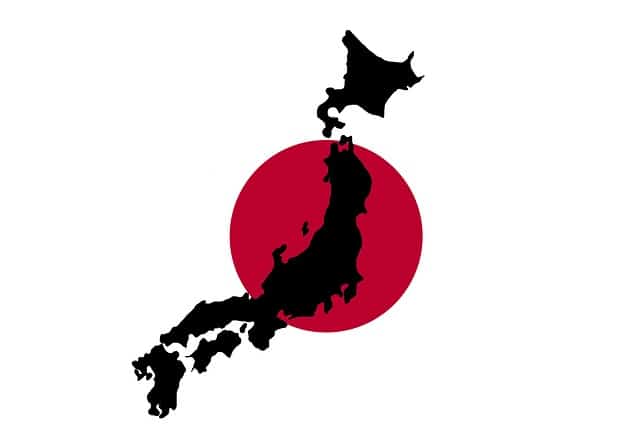 Wazaki is a Japanese company that designs and manufactures golf clubs and equipment. They specialize in hybrid clubs.
The hybrid clubs are made of a specific blend of carbon and titanium. This blend makes the Wazaki hybrid irons sleek and professional looking. Their sleek designs improve ball speeds and make handling easier. The innovative handle and club design make the clubs much more forgiving than the average golf club or hybrids.
Wazaki Hybrid Irons Review - Link
One thing I enjoy about these irons is that they are versatile. Beginners can expect positive results because the clubs are easy to handle. However, do not let that fool you. They are fully capable of handling some pretty strong putting techniques. Even seasoned golfers will love their sophisticated appearance and lightweight durability.
In my Wazaki hybrid clubs review, I'll go over the pros and cons of the hybrid, the characteristics, and design a little more. You will see why these are some of my favorite hybrid iron clubs.
The WL-IIIs Hybrid Irons are a perfect combination of speed and forgiveness. The innovative technology designed to create faster ball speeds and more forgiveness. - Product Reviewer
Design
From the 4 iron to the sand wedge, the entire set is made of the hybrid metal called Bushikadna Shaft. This is that previously mentioned alloy of carbon and titanium. The metal is extremely durable but still lightweight.
Overall, the set has a nice uniform appearance as each club is formed of the same alloy and finish. As is typical of Japanese technology and golf equipment, the black finish doesn't only look sleek and sophisticated. The dark finish also utilizes enhanced technology that gives it continually "new" look.
The innovative shape and sculpt of these clubs allows for much more forgiveness in the swing and faster ball speeds. Most any golfer would appreciate the design. However, as this Wazaki golf club review reveals, these are great clubs for beginners. This is due to their extra flexibility and durability. Even the clumsiest beginner golf enthusiast will yield impressive results with a little practice.
The beauty of these clubs is not only skin deep. They are also a very flexible and innovative set. They even come in three different flex configurations: stiff, stiff regular, and regular.
Every golfer's technique is a little different, and Wazaki has taken this into account in their designs. The set usually comes with leather headcovers, as well. The colors are pleasing as is the design and functionality.
Price
Since this is a set with 8 clubs, it's going to cost more than a single hybrid club. The higher-quality metals that these clubs use also add to the price.
However, for many people, the extra money is worth the improvement in your game. With a combination of features and a high-quality alloy and extras, I think these Wazaki clubs are 100% worth the price.
Improvements in Your Game
I've already mentioned how these clubs do quite a bit to improve speed and forgiveness. When you get into specifics, these truly excel in areas like par 3s over water, where you need to get some serious boost to get the ball in the air.
As any good Wazaki review will tell you, the innovative shape of the club heads is perfect for that kind of long shot. On the same note, though, these hybrid clubs may suffer a bit in rougher terrain. In some environments, the large heads can cause more of an impediment than assistance.
Despite this, there is an expected improvement in distance solely based on the improvement in your ability to hit. Objectively, the club itself does not have any extra frills to do this. However, you can still expect to see results simply because you, yourself, have a better handle on the hybrid clubs.
Benefits and Drawbacks
Here is a simple breakdown of the pros and cons discussed in many Wazaki golf club reviews.
PROS
The hybrid alloy of carbon and titanium make for durable and lightweight clubs
The innovative overall design makes these clubs easier to hit with than the average irons
The large heads and creative shape allow for high ball flight
Great for beginners, those struggling with their swing, or slow hitters
Players see significant improvement in distance output and hit accuracy
Very consistent results and improvement
CONS
Some players dislike the idea of a full hybrid set (as opposed to a few hybrid clubs)
Not as affordable as other hybrid clubs
The short irons and wedges are not great when it comes to certain conditions
If you have a really high swing speed, it may not be beneficial to you to switch types
The Wazaki club set is one of my favorites. As you've seen in this review, the design is interesting and streamlined. Best of all, the carbon and titanium alloy is lightweight but incredibly durable. Even with all my golf experience, I saw a great improvement in my game. These clubs are perfect for any skill level - if you are willing to foot the bill.
Check out some of our other reviews:
Related Posts for Wazaki Golf Steel Hybrid Irons Buyer