Nebraska is located in the Midwestern Plains of the United States, and it is a triply landlocked state. Nebraska is situated very far from the Pacific and the Atlantic Ocean, and it occupies two vital landforms: the Great Plains and Dissected Till Plains. These plains are stretched out far with rich, comprehensive, and fertile prairies.
Best Public Golf Courses in Nebraska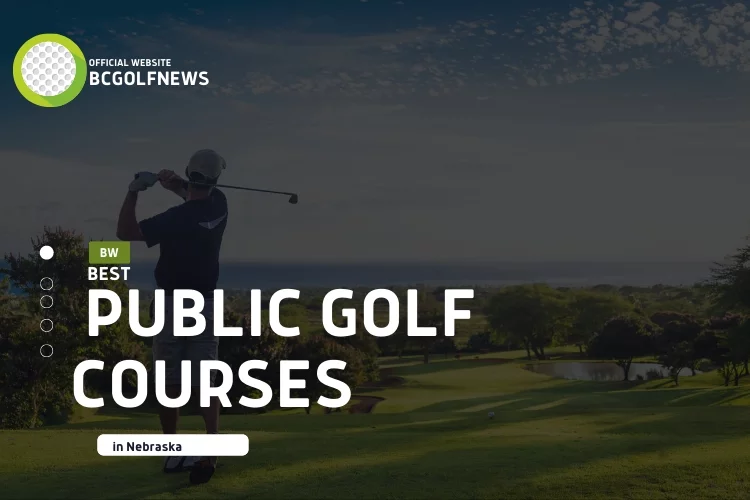 Nebraska is not all about football because it is also home to multiple accessible and public golf clubs where golf enthusiasts can have a great tee time amidst the natural and beautiful scenery that Nebraska has to offer. The Golf Association of Nebraska was established in 1966, and it hosts five men's state competitions every year. The Women Amateur Golf Association of Nebraska was established in 1973, and it has organized various tournaments.
Some of the top-notch public golf clubs with excellent golf courses and greens with scenic views and other amenities are mentioned here.
1. Awarii Dunes Golf Club - Link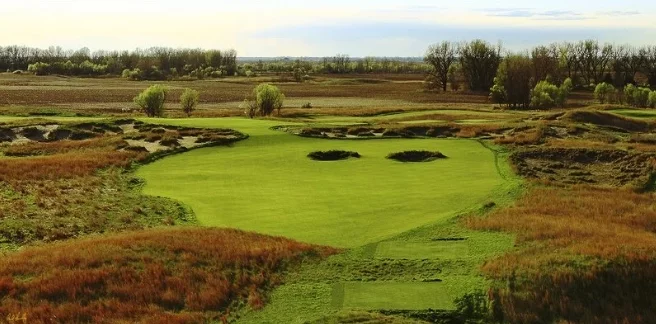 This club is located on the south of Kearney, and it is two hours drive away from Omaha. Awarii Dunes Golf course is situated amidst the fields and farmlands. The golf of this beautiful club is wide open to all the elements as it proceeds along mounded and broad fairways. The fairways are interspersed and bordered by long prairie grasses.
There are an astonishing array of sizes and shapes of the sand bunkers all along the landing zones among the enormous green complexes that are undulating, tiered, and sloping. The golf course has 126 slopes of 7,075 yards to play or a shorter yard up to 4,779 yards. The prices to play in this club ranges between $76 to $100.
2. River Wilds Golf Club - Link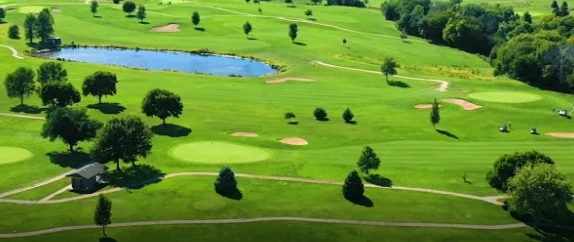 The location of this public golf club is north of Omaha in Blair, and it is a thirty-minute drive away from downtown Omaha. The design and outline of this golf course are based on parkland layout, and the course marches over mainly level terrain. The terrain runs along with the blend of narrow and open fairways with trees on both sides. The fairways have multiple doglegs that offer entertainment and interest.
The golf course also has a stream that bisects a pond, and the northern quarter encountered in play on 1/3 of holes. There are diverse sand traps through the guarding greens and landing zones. The prices to play in this golf club ranges between $25 to $50.
3. Prairie Club - Link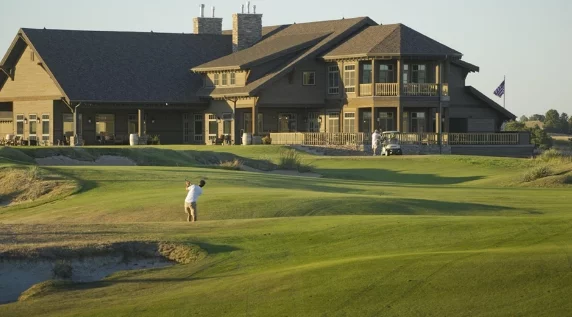 This club is situated approximately two and a half hours away from the North Platte, which is in the southwest direction of Valentine. The golf course has 18 holes with championship layouts, lodges, and cabins for overnight accommodation. The golf course Pines jaunts along the ponderosa forest through the barrier of Snake River Canyon.
The club features tees playing from the tip of 7,043 yards to 5,345 yards. Graham Marsh designs the slopes and golf course, and the Prairie club is wide open with green fairways and link-style ribbons over the rolling dunes. The dunes are among the tall prairie grass with enormous green complexes. The club also has a ten-hole par-three course known as "Horse Course."
4. Iron House Golf Club - Link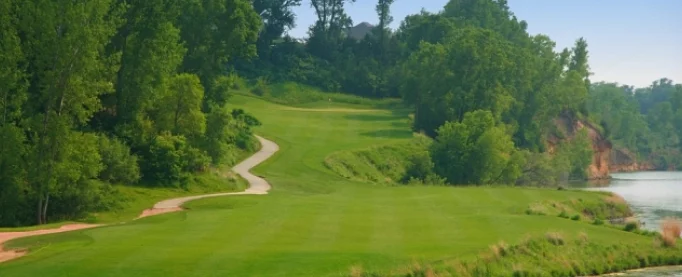 The location of this golf course is southwest, a thirty-minute drive from Lincoln and Omaha in Ashland. This golf course is pretty uniques as it is built around an ancient rock quarry and the club also features exceptional golf course conditions and incredible views. The former rock quarry is now a lake that partially runs along with a residential community.
The greens are in impeccable condition and have nicely manicured fairways. The Iron House Golf Course has fantastic views and natural scenic beauty. It got a moderate elevation change of the sloping and rolling fairways through the ponds, lake, and wetlands. There are incredible sand bunkers sometimes defending the fairways landing zones and greens.
5. Bayside Golf Course - Link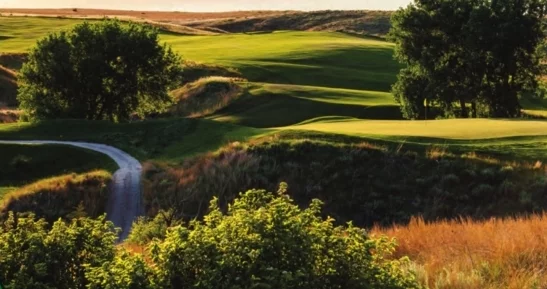 The Bayside Gold Club is situated in western Nebraska and fifteen miles north of the beautiful Lake McConaughy. The golf course design is link-style with vast open fields that ask for accuracy and distance off the tee. It is a family-owned and family-built public golf club.
The design and outline of the course truly highlight the beauty of western Nebraska with its views of Lake McConaughy and rolling hills. The club's property used to be awash in ruts, arroyos, bluffs that may feel genuinely unfriendly. Still, the fantastic team of Proctor and Axland turned it into a rough-and-tumble golf club that is the home of the most extraordinary golf. The cost to play ranges between $51 to $75.
6. Cross Creek Golf Links - Link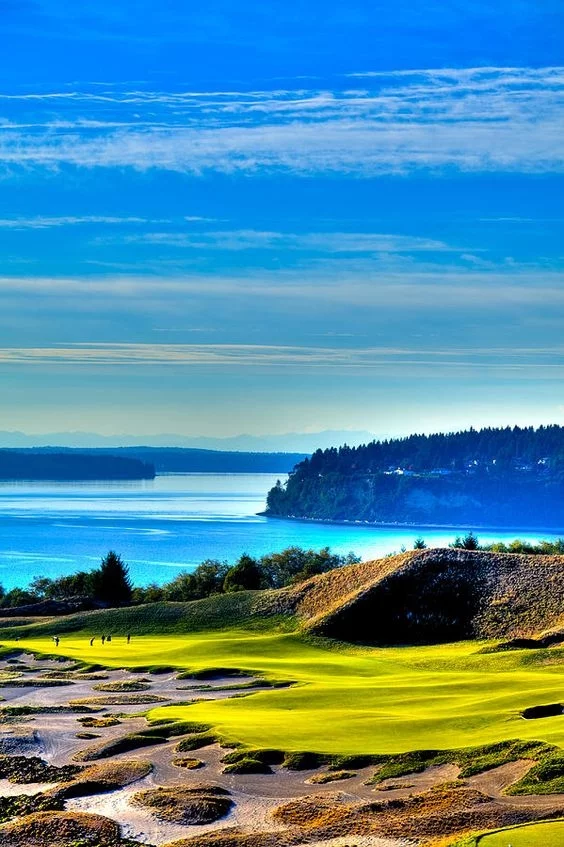 This Cross Creek Golf club is located in southwest Nebraska adjacent to McCook, south of Gothenburg. The layout of this golf club is according to the link design and parkland elements. The course is trekking over a considerable tract with various changes in the elevation of the scenic setting of the club. This club has a championship 18 hole course stretching over 7200 yards.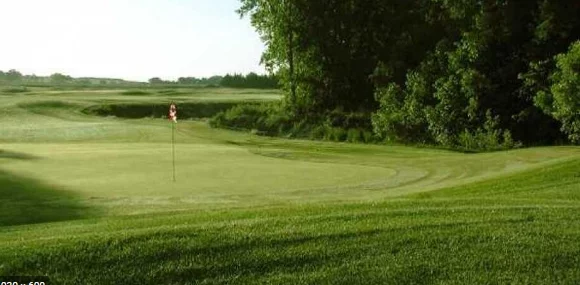 Cross Creek Golf link was the longest course in the whole state when established in 2001. The club is enjoyable and suitable for all golf players, from beginners to skilled professionals. The course has various teeing areas to fit in everyone. The fantastic thing about the club is that they allow the kids to play golf free. Multiple amenities are offered, such as a clubhouse, practice facilities, and a fully-stocked pro golf shop.
7. Wild Horse Golf Club - Link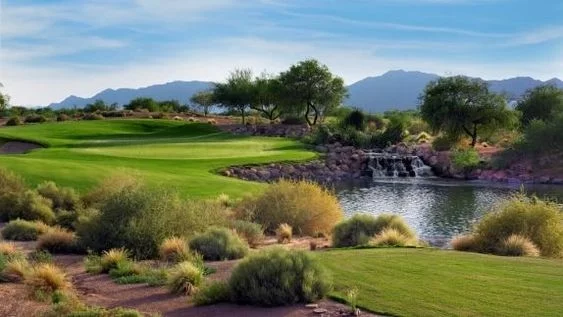 It is located about 290 miles east of Denver and two hundred miles west of Lincoln. The Wild Horse Golf Club was designed by Axland and Proctor, who also assisted Core and Crenshaw in the building of Sand Hills. The club has a golf field of dreams with lush fairways lined with knee-high native grass. The atmosphere of the golf club ensures serenity and quiet without any noise of population and building insight.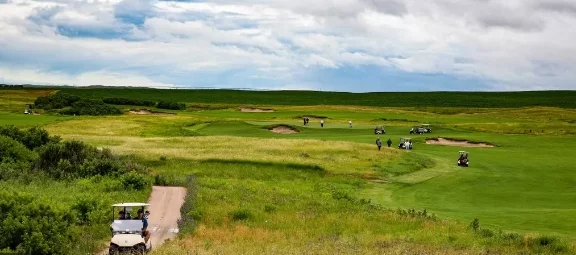 Wild Horse Golf Club is considered one of the best golf courses in the United States, and it has a thoroughly professional servicing facility that people love. Other amenities include a Pro shop if you want new gear and a snack bar that offers delicious food.
8. Woodland Hills Golf Course - Link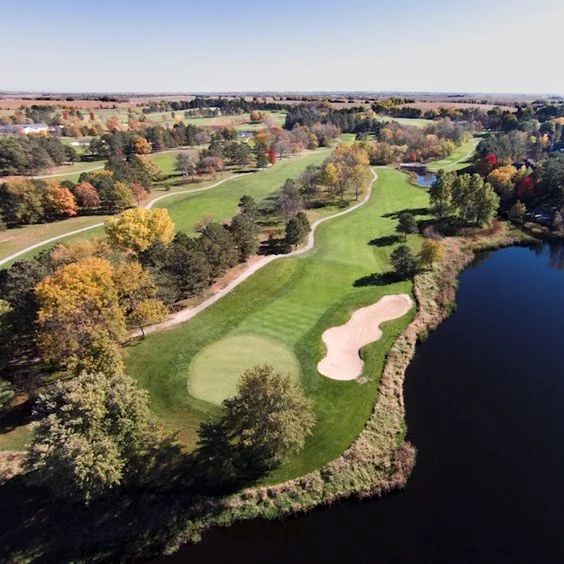 The Woodland Hills Golf Course is situated twenty miles east of Lincoln downtown. It is surrounded partially by forest and farms within a tiny residential community. The layout of this golf course is suitable for all levels of golfers, and the club ensures an enjoyable and exciting time at their facility.
Originally built on a tree farm, the Woodland Golf club has unique-looking courses. The club has various other amenities that attract golfers, including a pro shop equipped with top-quality gear. Apart from that, a practice facility with a driving range and skilled golf staff provides lessons.
9. Tiburon Golf Club - Link
This club is situated within a residential community located southwest of Omaha. The course has 27 holes and broad and lush fairways defined by the beautiful trees with multiple modest doglegs with vaguely rolling terrains. The club has a requisite number of sand bunkers and water features on 1/3 of the course holes. The playing cost of the club ranges between $25 to $50.
The golf has excellently manicured fairways and lush green views. Apart from that other attractions involve the friendly staff, service and delicious Italian food.
10. Wilderness Ridge Golf Club - Link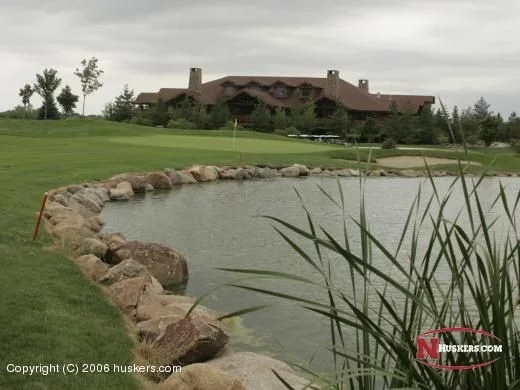 The golf club is located near Lincoln's Wilderness Park and the club officially opened in 2001. It is an 18 hole championship course with an executive nine-hole layout. The club borders a residential area to the east.
The championship layout of the Wilderness Ridge Golf Club comprises wide lush fairways, undulating terrains, and scattered trees at the edges. There are also water hazards on almost half of the holes in the golf course. The course also features island greens with diverse sizes and shape sand traps that defend the greens and the fairway landing zones.
11. Indian Creek Golf Course - Link
Indian Creek Golf Course - Omaha is a great place to play golf. The course is well-maintained and the staff is friendly and helpful. The course offers a variety of challenges, making it an interesting and enjoyable experience for golfers of all abilities. I would definitely recommend Indian Creek Golf Course - Omaha to anyone looking for a great golfing experience.

12. Sand Hills Golf Club
Sand Hills Golf Club is a world-renowned golf course located in Mullen, Nebraska. It was designed by Bill Coore and Ben Crenshaw, and is known for its wide fairways, large greens, and sandhills that come into play on many holes. The course has been ranked as the #11 golf course in the world by Golf Digest, and is a must-play for any golfer. The course is open to the public, and offers a variety of membership options. Green fees start at $225 per round, and include cart rental and range balls. Lodging is also available on-site, and members can enjoy discounted rates. If you're looking for a world-class golf experience, be sure to check out Sand Hills Golf Club. You won't be disappointed!
13. ArborLinks Golf Club
ArborLinks Golf Club is a public golf course that is open to the public. The course is located in Nebraska City, Nebraska. The 18-hole golf course was designed by famed golf architect Rees Jones and opened for play in 2000. The Championship Course at ArborLinks Golf Club measures over 7000 yards from the back tees and offers a challenge to even the most experienced golfer. The course is a par 72 and has four sets of tees to accommodate golfers of all abilities. The golf course features bentgrass greens, Zoysia fairways, and Tifway 419 Bermuda rough. There are also plenty of hazards including water hazards on 11 holes and sand bunkers guarding many of the greens.
Conclusion for Best Public Golf Courses in Nebraska
If you are looking for a great golfing experience, Nebraska offers some of the best public golf courses in the country. With beautiful scenery and challenging holes, these courses will provide you with a memorable round of golf. So grab your clubs and head to Nebraska for an unforgettable round of golf at one of these top public courses.