Dallas has one of the excellent markets for golf courses because Dallas has excellent year-round weather as well as a booming economy. The most amazing thing about Dallas golf clubs is that you can play in them all around the year.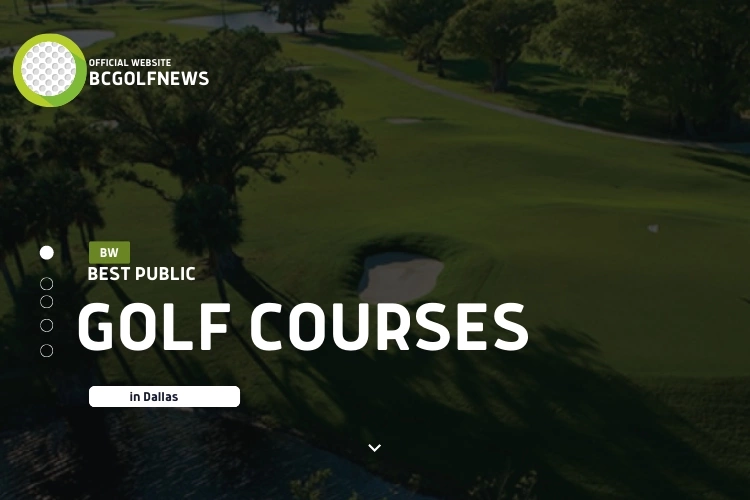 The fantastic weather makes it possible to enjoy golf activities without any worry about extreme weather. Everything is pretty near in Dallas and that includes the golf clubs too so it doesn't matter where you live.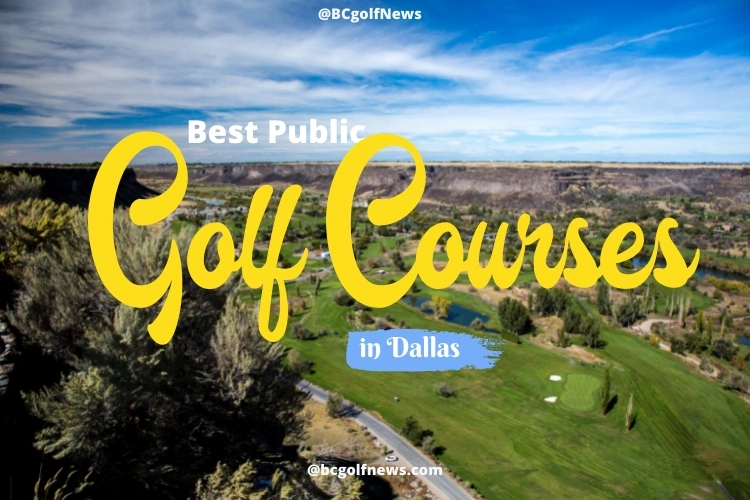 The city has a great many options for golfers who are looking for an amazing time at fantastic courses. In the below-mentioned list, there are some of the great golf courses in Dallas. These are courses that are about forty-five minutes drive from the city center. Such golf courses are ideal for people who would drive down there on a normal day to enjoy and play some rounds of golf.
Top 4 Best Public Golf Courses in Dallas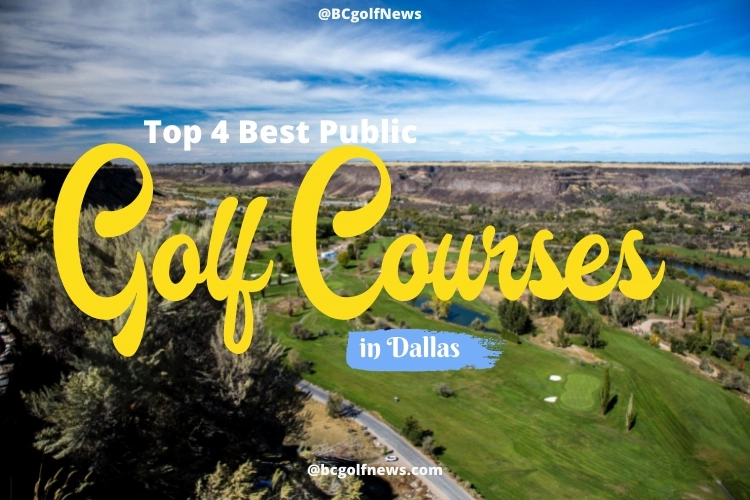 1. Sky Creek Ranch Golf Club - Link
It is located in Keller Texas and it is just forty-one minutes drive from the Dallas City Centre.
Sky Creek is one of the amazing public golf clubs in Dallas and it has an excellent course for golfers of all skill levels. Especially for those players who love challenges. Sky Creek has an amazingly narrow course where the greens generally run fast. Sky Creek course has hosted various state and regional events that include the Texas Public Championship in 2007, the Gateway Tour of 2008, Mid-Amateur Texas Qualifier of 2007, 2008, 2012, and 2013 of US Amateur Qualifiers.
The Sky Creek and Ranch Golf Club are designed by Robert Trent Jr. and the whole design is about environmental sustainability. This gem of a club is crafted in an old style with completely natural terrain. This golf adventure provides a perfect balance of strategy and play-ability.
The club course has several streams, lakes with lots of wildlife that adds to the beauty and atmosphere of the club. This club is semi-private and it provides memberships too. If you are looking for a club that will provide courses for a day then this club is ideal for you because you can play courses at only $55 on weekdays and $89 on the weekends. The club offers charity events, corporate outings, and tournaments.
The golf course features rippling Bermuda fairways that are framed by stately corridors of oak trees. Apart from that, there are numerous doglegs with diligently manicured banks of bentgrass greens with a profusion of white sand bunkers along with breathtaking views. All this clearly shows Jones' love and reverence for nature.
2. Texas Star Gold Club - Link
Texas Star Club is situated in Euless Texas and thirty minutes drive away from the Dallas City Center. It is a fan favorite club because of its public golf courses. This club facility has excellent greens and it is often considered by many as a private course. The club cost to play any course is pretty reasonable at $77 on the weekends and $57 during the weekdays inclusive of range balls and cart.
The one caution or drawback of the Texas Star golf course is that it has some funky holes including the 9 on the back. So the second time you play would be more enjoyable than the first one. Apart from that this golf course is famous for its delicious cuisine and food so you can also bring friends along who don't play golf.
This amazing golf club extends over 275 acres and it is designed around Hurricane Creek that offers a landscape of rock pounds, natural woodlands, rolling hills, and waterfalls. This golf club offers terrific views and it could be used for many occasions like birthdays parties and other celebrations. You can enjoy breakfast and other meals here on weekends with outstanding views.
You will have an amazing time playing the 18 different holes that have their specific features of enjoyment and challenge. The club offers challenging plays for skilled golfers and other skills levels for various golfers. The course has well-groomed and manicured fairways and greens keep. This golf club is an excellent choice for regular rounds of golf or an amazing new destination point for your family, friends when sitting Euless.
3. The Fossil Creek Golf Club - Link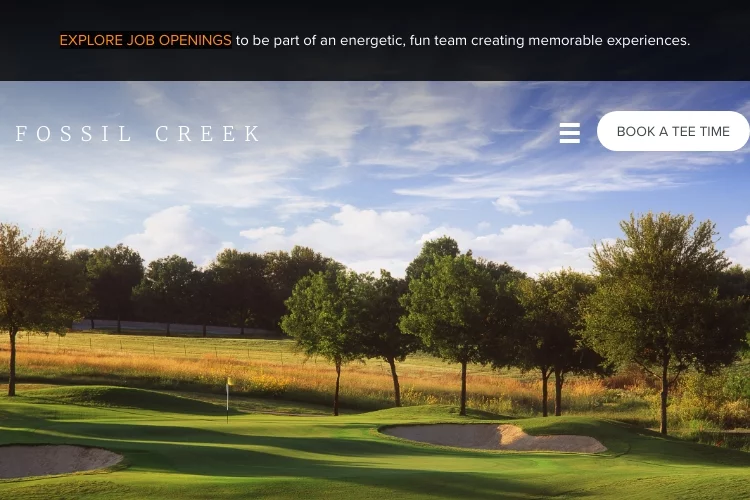 The Fossil Creek club is located in Fort Worth and it is approximately thirty-eight minutes drive away from Dallas City. It is pretty near for the golfers who live in the West of the Dallas city center. This club is famous for its fantastic greens. This club is best rated because of its public course in Forth Worth.
This golf course has Arnold Palmers' signature style and design and it is managed by Arcis. The Arcis is considered a great golf management company. The architecture of the golf club includes outstanding designs like Championship Bay Hill's course along with Texas staples that include Palmilla Beach of Port Aransas. Fortunately for Dallas citizens, they have access to Plamer design right there in Metroplex that is affordable. Easily accessible and downright enjoyable and fun to play.
Thirty years after the establishment of Fossil Creek it has gained quite a reputation among the best golf courses in Texas. It is famous for its amazing courses that are a challenge to even some of the skilled and seasoned players.
Beyond the golf course, this amazing facility has great practicing areas for such golfers who are working and practicing to better their game. The cost for weekdays varies from $41 to $65 and on weekends the price is $65 to $81.
The golf club has a stunning natural setting and has expansive golf practicing facility. The facility features two practice greens, a chipping area, and a practice bunker. The club also provides an indoor teaching facility along with many luxurious, world-class, and modern amenities. The club also offers both outdoor and indoor events space that accommodates events of every type and size.
It also hosts various golf tournaments with great management and provides various operational services at no cost. The club has outstanding fully comprehensive golf teaching and instructional programs for children and adults. The program is taught by the best PGA instructors and teaching professionals.
4. The Heritage Ranch Golf and Country Club - Link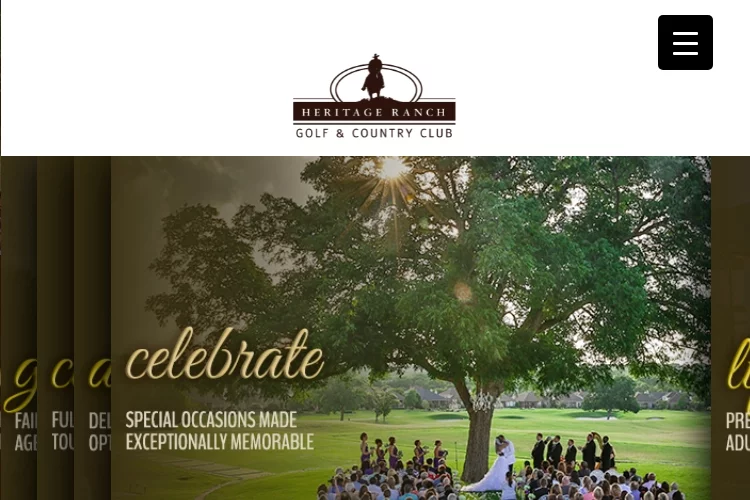 This golf club is located in Fairview Texas and it is thirty-six minutes drive away from Dallas center. The Heritage country and golf club are famous for their most accommodating and friendliest public golf course in Dallas. The club did a lot of renovations over a couple of years to equip their bunkers with advanced features along with various improvements to the golf course. Overall they did a lot of your to improve and modernize the conditions of the club.
The club has six sets of tees which is pretty fun for people with all types of skill levels and abilities. Mostly the club has older golfers because of the location of the club but public play is permitted. Heritage Club has approximately 18 acres of the practice facility and it offers practice membership.
The club has tons of indoor and outdoor facilities and amenities. The indoor amenities include full-service rstaurants, crafts and arts center, casual eatery, elegant library, golf shop, billiard room, performing arts and theatre center, card playing room, heated indoor spa and pool, fitness center, and designed areas for dance and aerobics. The outdoor facilities include a tennis court, walking trails, pickle ball and bocce ball courts, 18 hole golf course, fishing sports, an outdoor pool, and much more.
The green fees at the Heritage club are $83 during the weekends and $61 during the weekdays.
Some other great gold clubs that are well-known for their courses and facilities are The Bridges Golf Club and The Bear Creek Club. The Bridges club is an outstanding facility and it is only 60 minutes away from the north of the city. The Bear Creek club is an easily accessible and affordable golf club that is twenty-four minutes away from the city center.