Throughout the decades, I've seen a fair share of changes to how people play golf.

Gone are the days of scratching your head, wondering how far it is from peg to hole. Rangefinders make it easy to measure distance. They give you the power of lightning-fast precision right in the palm of your hand.
The truth is, golf is a game of distance. You'd be amazed at how wrong the naked eye can be when it's trying to measure space, especially if you're on a slope. That's why rangefinders are such powerful tools that can help golfers improve their game.
Faulty rangefinders can be rather frustrating. They can even be embarrassing when you're holding up the rest of your team trying to get an accurate read on the flag. Luckily, brands like Bushnell and Precision have stepped up their game when it comes to Distance Measuring Devices (DMDs). They offer plenty of reliable products that are super-fast and easy to use.
Every time I step onto the golf course, I make sure I have my rangefinder in my pocket. It's not just great for measuring distances when attempting a difficult shot. It also helps me learn about my personal yardage while training.
Whether you're new to golf, or you're a passionate lifetime-er like me, investing in a reliable rangefinder can help you improve your skills. These nifty devices are now used in USGA tournaments by pros and enthusiasts alike, and it's easy to see why.
Top Rangefinders
In my opinion, Bushnell is the best laser rangefinder brand overall. This is thanks to its advanced features, precision, and ability to switch slope on and off. The Bushnell Pro X2 is their top of the line laser distance finder. It offers all of their premium features in a compact and highly durable design.
Other rangefinders may have a hard time locking onto the target or getting a consistent read. But the Bushnell Pro X2 locks onto the flag easily and delivers an accurate measurement every time. It's also one of the most powerful distance finders. Its accuracy is within half a yard, with impressive range between 5-1,300 yards.
In addition, their patented slope technology has been rated as the most accurate by many golf publications. This feature is great when playing with friends or practicing your own skill on the fairway.
That said, I love that the Bushnell Pro X2 allows you to turn slope on and off so that you have it when you want it and can turn it off when you need to.
The dual display feature allows you to switch between a black or red display. This is a pretty unique feature as most other rangefinders only offer one display mode.
Personally, I've found this feature useful in different lighting conditions. For example, when it starts to get darker, the red display really pops and creates a contrast. On a bright sunny day, the black display is crisp and easy to see.
Overall, this device is loaded with advanced features. I love having this distance finder in the palm of my hand, whether I'm in a tournament or just enjoying my Sunday practicing on the course.
Not only is Bushnell one of the most trusted brands in golfing already, but when you see an expert on the green, chances are they're using the Bushnell Pro X2.
Check latest price

Just like the Pro X2, the Bushnell V4 allows you to turn slope on and off so that you can compete in tournaments. I really enjoy the slope feature on Bushnell rangefinders. Based on laser rangefinder reviews and my own experience, I believe it is the most accurate brand on the market. You'd be surprised how much of a difference elevation can make on the terrain. With a good slope mode, you can play with confidence.
Also like the Bushnell Pro X2, this rangefinder can be a bit harder to use for those with unsteady hands. Since it is a handheld golf distance finder, you must stand very still in order to get an accurate read on objects that are farther away. The farther away the flag is, the harder it can be to lock onto it.
However, this model still offers the PinSeeker and JOLT technology that creates a vibration to let you know it's locked onto the target. This helps improve accuracy.
The range is slightly less than the Pro X2 but still incredible, with accuracy within 1 yard and a range of 5-1,000yards. With this range, you can still easily measure flags up to 400+ yards away.
The main difference between the Bushnell Pro X2 and the Tour V4 is that the V4 does not feature the dual display. While the Bushnell Pro X2 allows you to choose between a rich red display and a crisp black display, this one only offers the black mode.
This is not a big deal since most rangefinders feature black displays. However, I do enjoy the red display on the Bushnell Pro X2 in low lighting conditions.
Another difference between the Bushnell Pro X2 and the Bushnell Tour V4 Shift is that this model is water-resistant. The Pro X2, on the other hand, is waterproof. However, I've had the V4 shift with me on a rainy day and it managed just fine.
On the flip side, this model offers an outstanding value for the money. If you're looking for something just a step down from the top of the line Pro X2, the Bushnell V4 Shift is a fantastic product.
If you're looking for the best value on a golf distance finder, the Bushnell Tour V4 Shift will not disappoint.
Check latest price

Even in terms of range, the Precision Pro NX7 holds its own. It has a maximum flag range of 400 yards, 6x magnified, and accuracy within 1 yard. This is a little less power than the Bushnell Pro X2. However, it will still allow you to measure most flag distances on the course.
One of the best things I've found about this product is that it's really good at locking onto the target, even if you have shaky hands. Many handheld golf rangefinders require you to stand extremely still in order to get an accurate read. This is challenging for some golfers. The Precision Pro NX7, however, lives up to its name, and is able to lock onto targets fairly easily.
I've found that with this device I sometimes have to do 2-3 readings to get a consensus when the flag is far away. This is especially true when there is a lot going on behind the flag or the green. However, for the price, it is to be expected. All you have to do to compensate is take a few measurements in order to find a consensus. If you're patient, this isn't a major con.
While this product may not have some of the bells and whistles of its Bushnell competitors, it is still a great product. And if you're on a budget, it's the best rangefinder for the money.
[amazon tag="bcgolfn-20" type="button" value="B00KNNKYNW"]
Somewhere In Between Options
So far, we've covered the golf rangefinders that I believe are the best of the best. However, having tried so many products myself, there are a few more that I wanted to highlight because they fall somewhere in between.
Below I've listed my top honorable mentions for more great rangefinder options on the market. Each of these are also considered top-of-the-line, with some more affordable options for golfers on a tighter budget. In the end, the best golf range finder for you will not depend on price alone. Key factors you'll want to consider include slope capabilities, ease of use, and accuracy.
The Golf Buddy LR7S features slope mode, which can be turned on and off as needed. The slope feature allows you to accurately measure distance for elevation and can be turned off in the settings. This is a little less convenient than having a switch on the side like the Bushnell or Precision models, but at least the rangefinder remembers your last used settings so that you don't have to select them every time.
Just like the Bushnell rangefinders, the Golf Buddy LR7S rangefinder toggles onto your target and vibrates when the pin finder locks on. The accuracy is +/- 1 yard, although I have found that it has a harder time getting a consistent read at far distances compared to some other rangefinders on the market. This isn't a deal breaker, however. You just have to run a few measurements in order to get a consensus.
Overall, the Golf Buddy LR75 is a fantastic rangefinder for the money and definitely worth mentioning. While it may not be quite as powerful as some of the other options on this list, it is still a great product for an affordable price point. If you're on a budget, I highly recommend giving this device a try.
Check latest price

For me personally, I think slope is an excellent feature that can really help you improve your game. Having that slope feature is well worth the added cost. You'd be surprised how much the naked eye can be tricked by elevation, causing you to pick the wrong club or take the wrong approach. Since I've been using a rangefinder with slope for so many years, I find that it would be very difficult to go back to a laser rangefinder that doesn't offer a slope feature at all.
However, if you plan to use the rangefinder solely for tournaments-where you know you can't use slope anyway-this is a great option.
Besides the lack of slope, this rangefinder is identical to the Bushnell Tour V4. It still offers impressive range and precision with a fast-focusing system, 5x magnification, and the pin seeker with JOLT technology.
If you purchase the Patriot Pack, you also get free protective skins, CR2 batteries, and a carrying case.
As the Patriot Pack, this bundle also supports the Folds of Honor, which is an organization that is dedicated to serving the families of fallen, injured, and disabled service members. I really appreciate the fact that Bushnell donates a portion of their proceeds from each of these Patriot Packs to such a great foundation.
If slope isn't important to you, or you want to force yourself into getting used to measuring without it, the Bushnell Tour V4 Patriot Pack is an excellent option.
Check latest price

The TecTecTec VPRO500 offers 3 modes: normal, scan, and pin. Normal mode allows you to aim at any target and find its distance. With the scan mode, you can pan over the terrain and pause when your target is in the crosshairs. Lastly, the pin mode allows you to set a pin on your target to ensure the most accurate read.
I've found that each of these modes is useful in different scenarios. Normal mode seems to work best with close targets. Scan mode, on the other hand, is most useful planning difficult shots on uneven terrain. Lastly, pin mode (my favorite), seems to be the most reliable-especially when there is a lot of movement around and behind the flag.
I also like that the TecTecTec VPRO500 automatically stays in the last mode that you were in when you power it back on. When testing this product, I mostly kept it in pin mode, as I found that one to be the most useful.
For me, the biggest con is the lack of slope. Again, for some this might not be a big deal, however, I personally prefer to have the slope feature during practice and leisurely play. Slope mode makes it much easier to know what club to choose, especially on uneven terrain.
Check latest price

Nikon has been a leader in electronics for decades, and their rangefinder for golf is no exception to their stellar reputation. This device has great optics and a wide 18mm ocular lens that make it easy to pinpoint the flag in the viewfinder. The multi-layered coated design creates a bright and clear view which is especially helpful in low lighting conditions.
In addition to the crisp display, the Nikon Coolshot also measures within.5 yards. When testing this product, I found it to be fairly accurate and easy to use, even with shaky hands.
Sporting a distinct white exterior and a clip, you can easily hook the Nikon Coolshot to your bag and head out onto the green.
Once again, this product does not offer slope. For the price, this is to be expected, but if slope is important to you, this could be a major drawback. Personally, I prefer rangefinders that have the ability to turn slope on and off.
This is another minor drawback, but I found that the white body can be a bit hard to keep clean. You could always get a skin to go on it, but personally, I wish they had a darker model.
New to Rangefinders?
If you've been golfing for decades like me, you remember the days of scratching your head trying to determine what club you want and how hard you'll need to swing.
Thanks to modern technology, however, measuring distance is now as easy as hitting a trigger.
Rangefinders are one of the most valuable golfing devices on the market. They allow you to easily determine how far your next hole is and what club you'll likely want to use.
I remember when I invested in my first golf range finder-it was a major game changer. The best golf rangefinders can really help you improve your game, giving you a more accurate estimate of the distance from peg to hole. Using my own rangefinder, I've been able to strike more hole-in-ones and improve my natural ability to calculate distance and slope.
Rangefinders can also make golfing more fun by speeding up the game and helping you improve your skill. Not to mention, they're a must-have if you plan to compete in tournaments. There are a few rules about using these devices in competition, and I'll touch on that in more detail in this section of my review.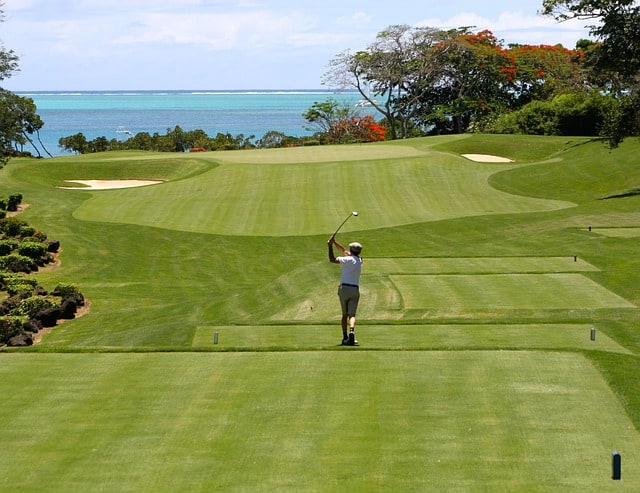 What Is a Rangefinder?
A rangefinder is a type of handheld distance measuring device (or DMD) that helps golfers improve their aim. You've probably seen them on the green. They look like a small one-eyed binocular or spyglasses.

Rangefinders are now used by almost all pro golfers in order to plan difficult shots and keep track of one's personal yardage with different clubs. In addition to golf, they are also used in other distance sports, including hunting. For this reason, you'll want to be extra careful to make sure you get one that is made for golfers.

There are two main types of golf rangefinders are laser and GPS.

A laser rangefinder shoots a beam of light to the target in order to measure distance. These rangefinders calculate distance based on the speed of light.

GPS rangefinders require you to map the course before playing. These devices often require a subscription service and uses satellite technology to map the distance between points.

Personally, I don't think the hassle of mapping the course or paying extra for a subscription is worth it. That's why you only see laser rangefinder reviews on my list. You just can't beat the convenience or the accuracy of these high-tech devices.
How Do Rangefinders Work?
Laser rangefinders use the speed of light to estimate the distance between two points.

The way it works is the rangefinder will shoot a beam of light to the target, and measure the amount of time it takes to reach the target and bounce back. Because the beam is moving at the speed of light, it is relatively quick and easy for the device to calculate distance.

When you are golfing, all you have to do is pinpoint your desired target. For example, you can focus it on the flag at your next hole and pull the trigger. The distance from your position to your target will be displayed on the screen.

GPS rangefinders work similarly, except they use satellite technology instead of a laser. These rangefinders are less popular in golf, which is why the rangefinders I discussed above are all laser.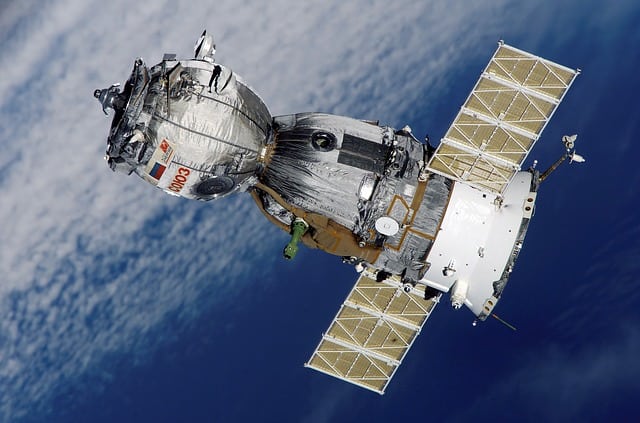 Some rangefinders also have advanced features like slope measuring and vibrations when you lock onto your target. With slope, you can calculate the distance to your target while adjusting for elevation. If you're playing on hilly terrain, there could be a huge difference between the vertical distance to your target and the actual distance account for slope. Although slope mode cannot be used in tournaments, it's still a powerful tool to improve your game.

Overall, a golf range finder is extremely easy to use. Just look through, pull the trigger, and get an instant read. Most golfers carry them in their pockets or clip them onto their bag.
Are Rangefinders Legal?
If you're new to rangefinders you may be wondering-are they legal?

There is some confusion about the legality of rangefinders, but only because the USGA has made recent changes to allow for these devices.

For many years, the USGA prohibited the use of golf rangefinders or any electronic devices on the golf course during tournaments. However, in recent years the USGA revised rule 14-3 to allow Distance Measuring Devices (DMDs) like rangefinders-as long as prohibited features like slope measure are turned off and disabled.

This means that you can use your own laser or GPS rangefinder during tournaments, as long as they have the ability to switch off prohibited functions like slope measure, weather reporting, heartbeat tracking, etc.

In addition, certain clubs and courses may adopt something called Local Rule, to make exceptions and allow golfers to use advanced DMDs and other types of technology.

If you're planning to compete in tournaments, I recommend investing in a laser rangefinder that allows you to switch slope on and off. This allows you to have the feature when you're playing casually, while still giving you the ability to turn it off when you're ready to compete.
Final Thoughts
From the moment I tried my first rangefinder, I knew that it would be hard to golf again without it.

The best golf rangefinders put accuracy and performance in the palm of your hand. Whether you're new to the sport or you've dedicated a lifetime to golfing like me, this nifty device can help you improve your game and better understand your yardage with each club.

Over the years, I've had the chance to test countless models, and let me tell you-they're not all high-quality. Luckily, there are a few standout products that even pro golfers love taking onto the green.

To help you narrow down your search and save time, I created my golf rangefinder reviews and outlined the best options on the market going into 2019. These models are ultra-fast, reliable, and they can help you improve your ability to estimate differences. Whether you're looking to upgrade your own equipment or get a holiday gift for a golfer in your life, you can't go wrong with a quality range finder.

For decades now, I've been passionate about golf. In my opinion, rangefinders are the best improvement in golfing tech that makes the game more fun and rewarding. I love that rangefinders are now widely used as a tool for improvement and that there are so many great options on the market.

If you're ready to step up your game, I highly recommend trying one of these top-quality rangefinders next time you're on the green. You'll wonder how you ever golfed without one!
Related Posts for Golf Rangefinder Buyers

Buy on Walmart
Bushnell Pro X2 Laser Rangefinder - Walmart Link
Bushnell Tour V4 Shift Laser Rangefinder - Walmart Link
Precision Pro - NX7 Pro Slope Golf Rangefinder - Walmart Link
Golf Buddy LR7S Laser Rangefinder - Walmart Link
Bushnell Tour V4 Patriot Pack Rangefinder - Walmart Link
TecTecTec VPRO500 Laser Rangefinder - Walmart Link
Nikon Coolshot Laser Rangefinder - Walmart Link
Buy on eBay
Bushnell Pro X2 Laser Rangefinder - eBay Link
Bushnell Tour V4 Shift Laser Rangefinder - eBay Link
Precision Pro - NX7 Pro Slope Golf Rangefinder - eBay Link
Golf Buddy LR7S Laser Rangefinder - eBay Link
Bushnell Tour V4 Patriot Pack Rangefinder - eBay Link
TecTecTec VPRO500 Laser Rangefinder - eBay Link
Nikon Coolshot Laser Rangefinder - eBay Link